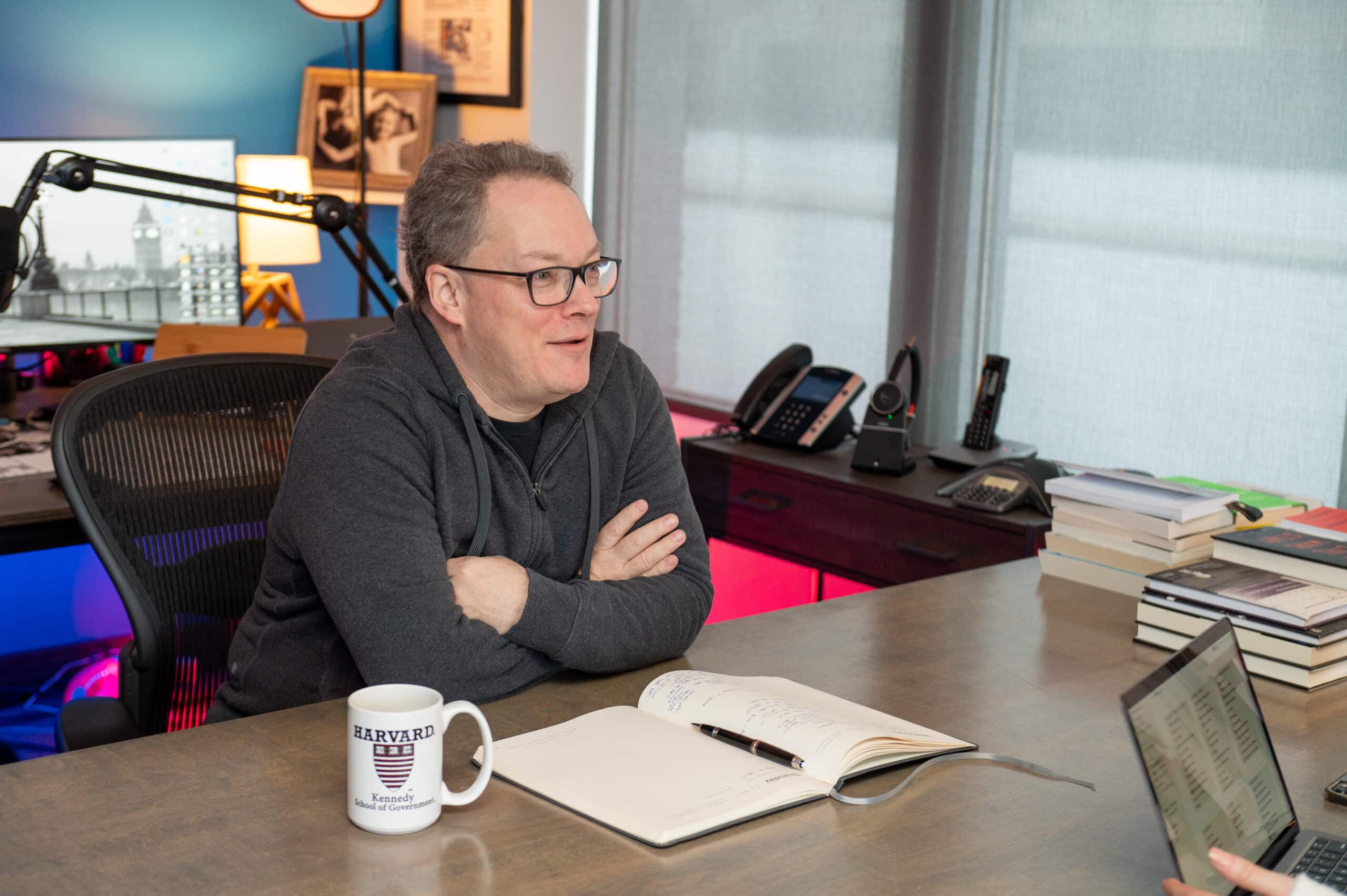 A three-month private coaching program to get
you and your resilience program to the next level.
Unsure how to advance your resilience program?
Feeling stuck in your career and with your program?
Bryghtpath's Private Coaching program for Resiliency Leaders may be exactly what you need.
Get executive buy-in | Gain credibility | Move ahead in your career
Do you feel stuck?
It's apparent that your business continuity, crisis management, and crisis communications program has hit a roadblock.
It can feel like you're caught in an endless loop, working tirelessly with your team, yet the program remains stagnant.
Year after year, you encounter the same challenges without progress.
The realization that changes are necessary has set in, but uncertainty has you paralyzed when it comes to the next steps.
Despite your efforts to self-educate by delving into books, podcasts, journals, and webinars, you've found it challenging to translate this knowledge into practical solutions for your program's advancement.
Imagine getting to the next level
Rather than grappling with those frustrations, envision this alternative scenario:
Picture yourself free from the constraints of that hamster wheel.
Your efforts are now focused on working smarter, not harder.
In this transformed state, those longstanding challenges are fading away, becoming distant memories in your rear-view mirror.
What's more, you possess the unwavering confidence to make decisive moves in propelling your program forward.
Your organization is thriving with a revitalized crisis management, business continuity, and crisis communications program.
The once-elusive solutions are now at your fingertips, thanks to the tailored guidance and expertise you've gained.
Your team is operating in sync, efficiently tackling any obstacle that arises.
The newfound clarity and strategic acumen have positioned you as a trailblazer in your industry, navigating uncertainty and disruption with ease.
I'm committed to helping you turn this vision into a reality, harnessing my experience and insights to guide you toward your goals through our private coaching program.
Private Coaching will show you the way
Our private coaching program is for resilience leaders just like you who are looking to get their program on the right track, gain credibility with the C-suite, and get the resources you need to mature your program.
If you feel that you and/or your program is stuck, stalled, or inefficient, coaching will show you what's wrong, what to do about it, and hold you accountable to making progress.
Benefits of Private Coaching
Get unstuck right away
Become the "go-to" person in your organization for resilience
Build awareness, connection, and trust with the C-suite and other stakeholders
More time spent doing your best work
Clarity of purpose and direction
Framework for maturing and moving your program forward
Why work with Bryan Strawser?
I have more than twenty-five years of experience leading business continuity, crisis management, and crisis communications programs.  I've done it for large Fortune 30 organizations as an executive and have helped dozens of organizations as a consultant.
I have delivered thousands of hours of coaching to leaders just like you and shared my experiences in routing around the challenges you're facing – and helped them get unstuck.
My approach to Crisis Management, Business Continuity, and Crisis Communications is well known. For example, you can read about our approach to Crisis Management in our Ultimate Guide to Crisis Management and our approach to Business Continuity in our Ultimate Guide to Business Continuity.
You can learn more about my background, education, and professional experience on our website.
Here's how it works
You get three months of private and unlimited 24×7 access to Bryghtpath Principal & CEO Bryan Strawser via Slack, phone, or email.
The program includes:
A kickoff call for initial assessment
Structured assignments with due dates
Accountability and coaching calls every other week for three months
Direct 1:1 access to me via Slack, phone, and email.
You can contact me any day or time with questions.  I reply within 24 hours be more like 1-3 hours during business hours.
Kickoff Meeting Agenda
Review SOP for coaching program
Exchange private contact information
Review your coaching application & answers
Deep dive into current state and your desired future state
Set a recurring meeting with end date for accountability and coaching calls
Agree on the first set of action items
Accountability and Coaching Calls
Calls take place every other week via Zoom
Each call starts with accountability – an update on your homework progress
We agree on next steps based on progress and goals
I post a recap/todos privately via Slack so we know we're always on the same page
You can contact me for any reason between calls
The Fine Print
I will never publish any of your communications.  Anything you share with me will be kept in the strictest confidence.
You are free to record our calls without asking me first.
You are free to share any of our communications however you like without asking me first.
You are welcome to call or email me any time.  I'll get back to you within 24 hours, but usually more quickly.
If we need to talk real-time between scheduled meetings, we can schedule a mutually convenient time.
Payment is due 100% in advance to begin the program, or to have your name added to the waiting list once it is full.
If you're not happy with our first call for any reason, you can ask for your money back.  After that, there are no refunds.
Pricing
Our private coaching program is a three-month program.  The investment for the program is $9,000 USD.
You can apply to our private coaching program using the button below.
Coaching isn't a one-size-fits-all solution. We delve deep into the core of your challenges. It necessitates a willingness to overhaul long-standing habits, routines, and entrenched processes that have been ingrained for years.
Undoubtedly, change can be an intimidating prospect. It's a formidable journey for anyone.
Nevertheless, a catalyst for change is imperative if you aspire to see improvements – and to get unstuck.
100% Money-Back Guarantee
It's free to apply for our Private Coaching program, and there's no risk or obligation.
If you are accepted into our coaching program, we offer a 100% money-back guarantee.  If we're not a good fit, we don't want your money.
If you're not happy with our kickoff call for any reason, just let us know within a day and we'll refund your payment in full.