We work with the world's leading brands to
strategically manage uncertainty and disruption
Bryghtpath is a recognized leader in crisis management, business continuity, and crisis communications with decades of experience working with the world's leading brands, public sector agencies, and nonprofit organizations.
We are experienced in working with Boards of Directors, Executive/C-Suite teams, functional leadership, and all critical stakeholders inside and outside of an organization.
Start your Resilience Journey with Bryghtpath
To help you along your journey, we've outlined below four curated collections geared towards momentum-building action and advice perfectly paired with your organization's current stage of resilience.
Join thousands who are notified of new articles & podcast episodes each week!
At Bryghtpath, all we think about is Resilience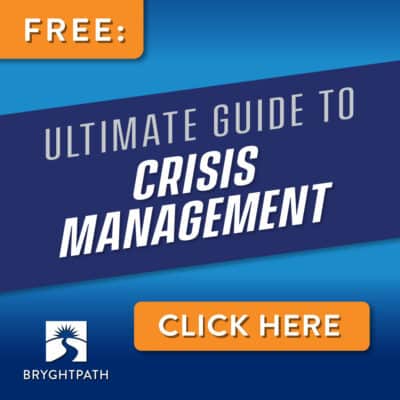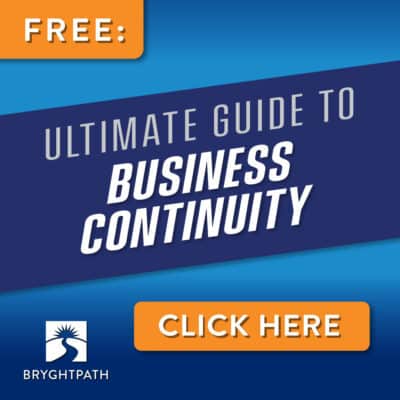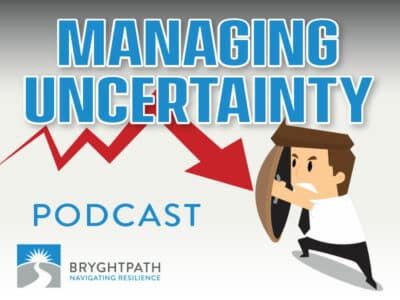 Our podcast, Managing Uncertainty, is one of the top Crisis Management & Business Continuity podcasts in the world. Each week, our experts dive into topics ranging from how to drive preparedness within your organization to how to lead during a critical moment.
New episodes every Monday.
Exercise in a Box

Managing crisis & continuity exercises across an organization is a tall order.
That's why we've developed a set of crisis & continuity exercises that can be executed by a business leader in an hour or less – and don't require expert facilitation from a crisis management or business continuity team.
Our Exercise in a Box™ scenarios and materials were written by the battle-tested experts in crisis management, business continuity, and crisis communications at Bryghtpath.
What our clients are saying
Paul A.
SVP, Strategy & Innovation for a large non-profit
"I'm happy to say with a lot of confidence that I feel great about where this work is.  You and your team have been an absolute pleasure to work with, and I can't say that about many other vendors.  Our journey together has been eye-opening & educational.  You've been flexible to our needs – it's been a pleasure to work with Bryghtpath."
Peter C.
Chief Security Officer for a healthcare organization
"Bryghtpath's evaluation of our program, especially their comparison to similar organizations and their straightforward recommendations, helped us win over our C-suite and obtain the resources and funding we needed to expand our program."
Robert T.
Director, Global Security for a technology firm
"Working with Bryghtpath has been an incredible experience. Their insights on how we could grow and expand our strategy while staying true to our company culture have been invaluable. We greatly appreciate their work to keep our program moving forward."
We can help.
Let the experts at Bryghtpath put their decades of experience to work for your organization
Our team has the experience, tools, and partnerships to help your organization successfully navigate the rough waters ahead – and ensure your organization is prepared.