Securing your assets globally through intelligence
Organizations today often operate globally – ranging from low-risk environments like North America – to moderate and high-risk environments such as portions of Africa and Asia. In today's hyper-connected global economy, it's critical to quickly become aware as new threats emerge and security situations evolve around the world. Bryghtpath's global security and intelligence consulting services can help ensure the safety and security of your employees, travelers, and assets globally.
Bryghtpath has designed and implemented travel risk and security programs, intelligence strategies and global security operations centers for the world's most admired brand, and directly led security evacuations and recovery efforts in Haiti, East Asia, Africa, and India.
Our team of intelligence analysts, supported by the Bryghtpath Global Operations Center, produces custom reports and analysis for our clients, helping them better understand their risks in real-time.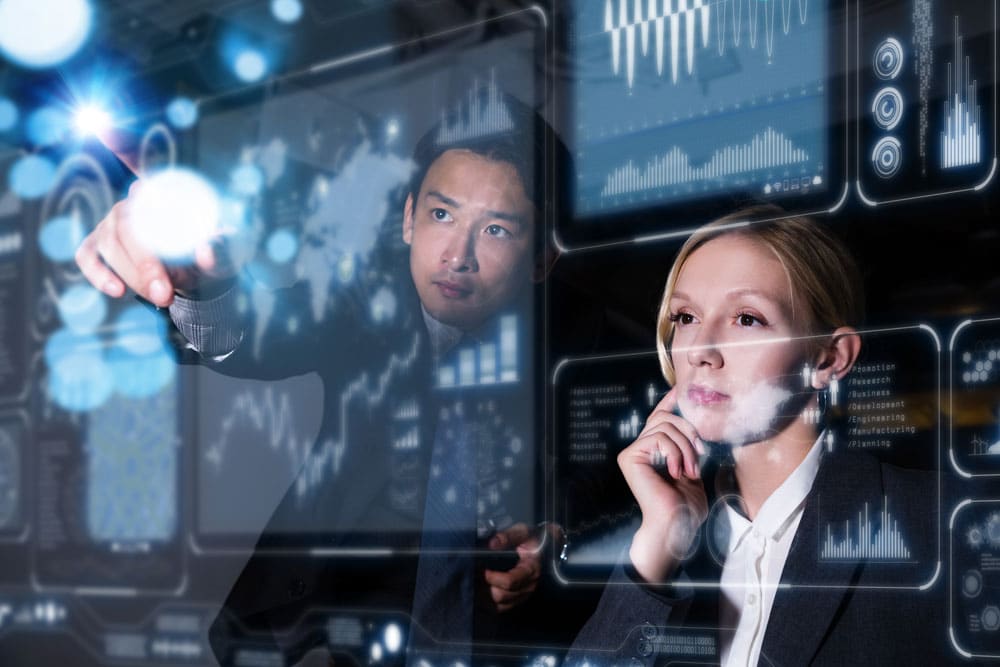 Solutions
Our intelligence & global security consulting services can be tailored to deliver results in the following areas:
Executive Consultancy on implementing or maturing an intelligence, global security, or travel risk program
Interim Security Leadership as Chief Security Officer (CSO), Director/VP of Global Security, or Chief Information Security Officer (CISO).
Facility & process design for global security operations centers, intelligence centers, and emergency operations centers
Global Security Operations Center (GSOC) strategy, design, implementation, evaluation, & maturity.  Learn more about our GSOC offerings.
Strategic reviews of intelligence, global security, and travel risk programs
Security advisors during an immediate security situation, as a member or leader of your security or intelligence team
Custom intelligence reporting that delve deeply into areas of risk for your organization – adding valuable perspective to help your organization make the right decisions.
Monitoring of real-time incidents, risks, and threats to enable rapid triage, evaluation, and escalation.
Public-private partnership support for information sharing and best practices with international, federal, and state agencies (INTERPOL, US State Department OSAC, DHS, FBI, and others)
Partnerships with service providers, such as intelligence providers, security evacuation firms and global security specialists
Recent Intelligence & Global Security Insights
Intelligence & Global Security Case Studies
We have extensive, global experience designing, implementing, maturing, and managing global security, intelligence, and travel risk, safety, and security programs for organizations of all sizes.
We also offer interim security leadership as the Chief Security Officer, Chief Information Security Officer, or Director/VP of Global Security as necessary to support our clients.
Learn more about our industry-specific experience or our crisis management, emergency planning, business continuity, crisis communications, and exercise capabilities by clicking on the applicable links.
A for-profit university with a global presence, working through a sale to a private equity firm and multiple challenges to its business model, turned to Bryghtpath for interim security leadership to rapidly mature their global security, business continuity, and crisis management program while realigning their team against new strategic business objectives. Read the full case study here.
One of the world's iconic brands, struggling to protect its global footprint, turned to Bryghtpath to develop and operationalize a new global intelligence strategy and 24×7 intelligence center to monitor and react in real-time as events threatened their people and assets around the globe. Read the full case study here.
A Fortune 30 retailer, challenged with protecting the safety, security, and reputation of their global business operations, turned to Bryghtpath to develop and implement a Corporate Command Center to centralize their corporate security, intelligence, media monitoring, and crisis communications teams globally. Read the full case study here.
A Fortune 50 retailer, challenged with protecting their global workforce, turned to Bryghtpath to develop and implement a workplace violence prevention program to manage their risk of violence in the workplace. Read the full case study here.
A Minnesota based charter school approached Bryghtpath with a request for assistance with their physical security program. Bryghtpath conducted a physical security risk assessment, taking a comprehensive look at a facility that was not designed for today's threats. Bryghtpath's evaluation, recommendations, and expertise were a critical factor in redesigning the facility and improving the safety and security of the school – keeping students, staff, and faculty safe.
A major University in the Southwestern United States turned to Bryghtpath to devise and implement a robust threat assessment & management program, including a trained threat assessment team, to improve their response to threatening behaviors by students, staff, faculty, and outside actors.
A major University with a multi-city presence approached Bryghtpath for assistance in developing a unified Security Operations Center (SOC) and to implement an emergency mass notification system. Bryghtpath worked to develop and implement a new Security Operations Center that combined physical & cybersecurity teams in a shared space that monitored all campuses and systems from a central location. The emergency mass notification system was sourced through a multi-vendor RFP  – Bryghtpath worked with the University, its security team, and the vendor to implement the system and ensure that all Clery Act requirements were met.
Bryghtpath worked with the top hospital in the United States, as recognized by US News & World Report, on a wholesale reinvention of their enterprise global security program. Our work included conducting a broad benchmarking study of other top hospitals and healthcare systems in the United States, devising an internal communications strategy, and assisting in developing their strategy for a new Global Security Operations Center (GSOC) for the enterprise.
Bryghtpath worked with a Twin Cities-based integrated health system to conduct a detailed assessment of the organization's physical security programs for its corporate headquarters location. This assessment was then used with executive leadership to successfully argue for additional resources, equipment, and staff to improve the safety and security for the organization's headquarters.
A manufacturing firm, with a growing global presence and supply chain, approached Bryghtpath with a need to better understand country-level risk. Bryghtpath developed a country risk assessment process that incorporated internal and external data including intelligence information that examined geopolitical risks.
Developed risk evaluation, mitigation, and governance strategy to enable a safe and resilient market entry by a retailer's sourcing arm into high-risk countries.
Enabled significant organizational restructuring for a Fortune 100 retailer through the implementation of remote monitoring for video surveillance centralized in investigative centers of excellence, leading to a 15% reduction in headcount and more than $17M in expense savings.
Get a copy of our full services & capabilities guide
We can help.
Let the experts at Bryghtpath put their decades of experience to work for your organization
Our team has the experience, tools, and partnerships to help your organization successfully navigate the rough waters ahead – and ensure your organization is prepared.