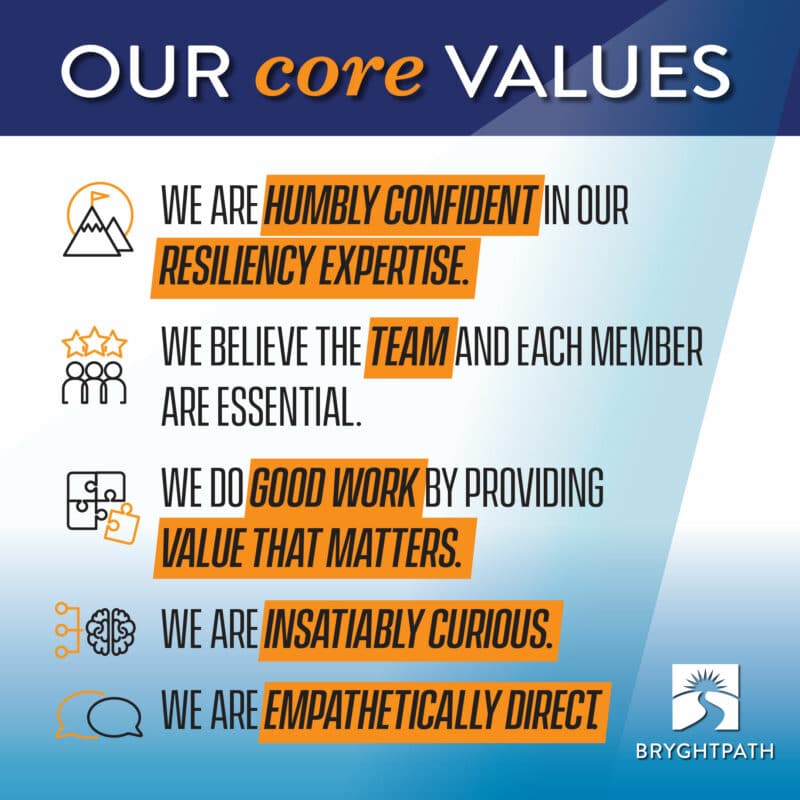 At Bryghtpath, we think and act according to our core values. They act as the cornerstones of our unique culture. They were developed collaboratively by our team, working to define the sort of company we have all sought to be a part of in our careers.
Our Core Values are such an important statement of who we are as an organization that we use them to design and reward our team based upon our values throughout the year.
We are humbly confident in our resiliency expertise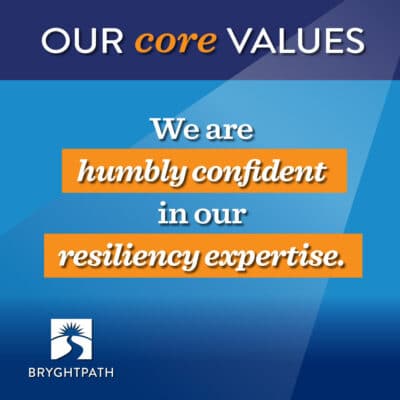 At Bryghtpath, we are experts in resilience – business continuity, crisis management, and crisis communications.
We believe that resilience is a multi-faceted beast that requires deep expertise and leadership for success.
We believe that resilience is achieved by developing a cross-organizational capability that is championed and governed within an organization – it's more than just the siloed functions of physical security, information security, business continuity, crisis communications, and crisis management working together.
We believe the team and each member are essential
At Bryghtpath, we work in a highly-collaborative creative environment as a team.
We believe strongly in the concept of teamwork and that each member of our team from the newest, most junior member of the organization all the way up to our CEO is essential to our success.
We have high standards and high expectations of the organization, our team, and each other.
We have no room for those that put their personal agenda or career ahead of the interests of our team or our clients.
We believe in treating others with respect – our team, our vendors, our partners, and our clients.
We demand the same in return.
We do good work by providing value that matters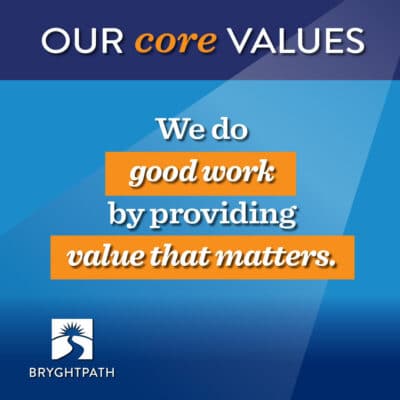 At Bryghtpath, we believe that our work matters and makes a difference for our clients as they confront uncertainty and disruption to their operations.
We don't create dusty crisis management, business continuity, and crisis communications plans that sit on shelves.
We believe in creating specific, defined, simple processes that fit the organizational culture of our clients –  not 300-page monsters that no one will ever want to use.
We know that in the critical moment, our clients will use the strategies we have helped them create to safeguard their team and protect their business.
We are insatiably curious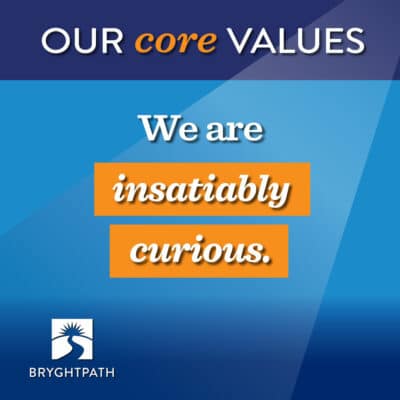 We believe in an environment of continuous learning – constantly seeking the expansion of our knowledge – working with partners and academics who are thought leaders in their respective domains in order to deepen our expertise.
We believe that growing as subject matters experts and leaders is a requirement at Bryghtpath – not just something that we are encouraged to do.
We believe in being on the leading edge of strategic thought in our chosen domains of practice.
As much as possible, we work in public, sharing our thought leadership to improve our field, inspire current clients, and attract future clients.
We are empathetically direct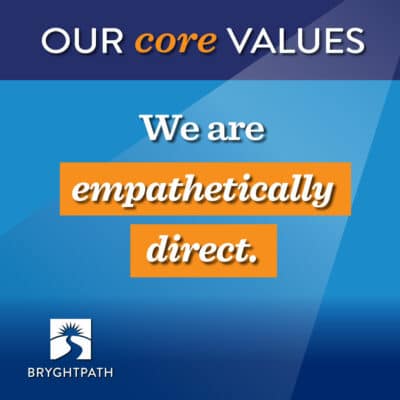 We believe in being direct in our words and actions.
Our clients expect us to speak candidly from our expertise and experience to give the best possible advice for their strategic challenges.
We never forget that we must always balance our directness with empathy.
We can help.
Let Bryghtpath help you navigate your resilience journey
Our team has the experience, tools, and partnerships to help your organization successfully manage uncertainty and disruption – and ensure your organization is prepared.