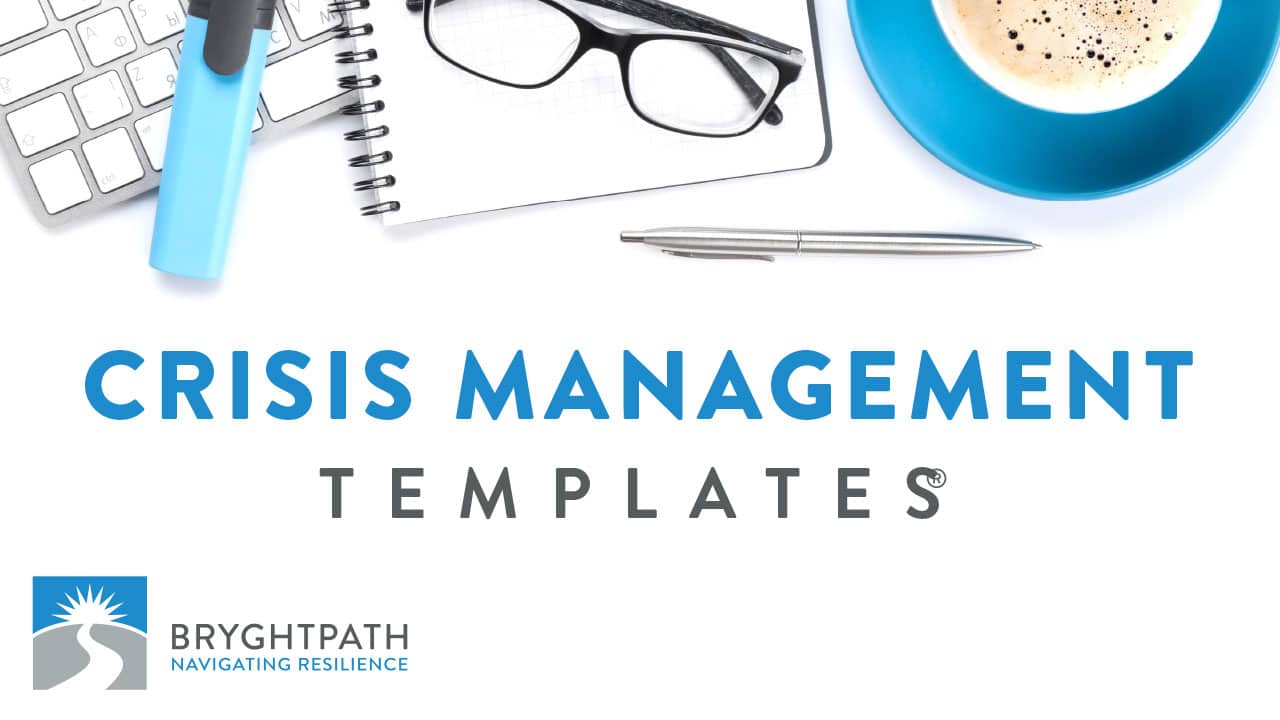 Our experts have spent decades perfecting their craft in business continuity, crisis management, and crisis communications.  Now you can get the exact battle-tested templates that we use for our work with clients as we build out their custom crisis management plans.
What's in our Crisis Management Plan Templates Package?
We've carefully crafted our plan templates & other resources to help you quickly jump start your Crisis Management planning using the same approach that our experts have honed over their decades of experience in crafting effective crisis management programs.
Here's what you'll find in our Crisis Management Plan Template Package:
Our Crisis Management Plan Template
Our scenario-specific plan annex template
Our role-specific crisis response checklist for your CMT members & incident leaders – several examples included
Our Crisis Management Team Initial Meeting Agenda + Ongoing Meeting Agendas for when your Crisis Management Team is activated
Our Situational Update communication template you can use to keep your stakeholders informed throughout a crisis
Our After-Action Report template & meeting agendas
Our "battle rhythm" template contains two different cadences of activity examples for your CMT & communications products during a crisis.
All files are in Microsoft Word or Excel format and are completely editable so you can customize to your specific program needs.
What our Customers say
Tracy H.
Chief Compliance & Risk Management Officer
We needed to quickly implement a crisis management program at our organization with a brand new crisis management team – although we had an experienced team, we badly needed a starting point for our crisis management plan.
Bryghtpath's package of Crisis Management Templates is exactly what we needed – they went far beyond just a basic crisis management template with headers and an outline of what to include.  Instead we found a more than 80% solution – all we had to do was fill in our crisis team's specific roles & responsibilities and a few other unique characteristics for our organization.
I can't recommend this package enough!
Joy F.
Manager, Global Crisis Management
We recently purchased and used Bryghtpath's Crisis Management Templates to update all of our crisis management program material.
Their templates were exactly what we needed to move our program forward and solve some of the challenges we had with thinking through how to best approach this differently.
Purchase our Crisis Management Template Package
Learn more about our thought process & strategy around Crisis Management
We've written extensively about Crisis Management in articles on our website and in our weekly Managing Uncertainty Podcast.
Here are a few articles that will give some insight into our approach & strategies that are incorporated into our Crisis Management Plan Templates:
Have questions about our templates
or our other services?
We can help.
Our team has the experience, tools, and partnerships to help your organization successfully navigate the rough waters ahead – and ensure your organization is prepared.
Send over a question via email to support@bryghtpath.com
or click here to set up an initial consultation.