Manage your risks before they manage you
Disruptions to your business operations can occur at any time, with or without warning. Risks ranging from natural disasters, industrial accidents, unforeseen extended power outages, and cyber attacks occur every minute of every day in every industry. Investing in business continuity is critical. Our business continuity consulting and proven methodologies deliver a deep understanding of your organization's strategic priorities, vulnerabilities, and risks while helping to develop strong internal capabilities that strengthen the resilience of your organization.
While the threat from a disruption cannot be eliminated, Bryghtpath's business continuity consulting services can help you aggressively evaluate and manage your risks.
We have extensive experience in evaluating, developing, and implementing business continuity programs in small, medium, and large enterprises, including both regulated and non-regulated services.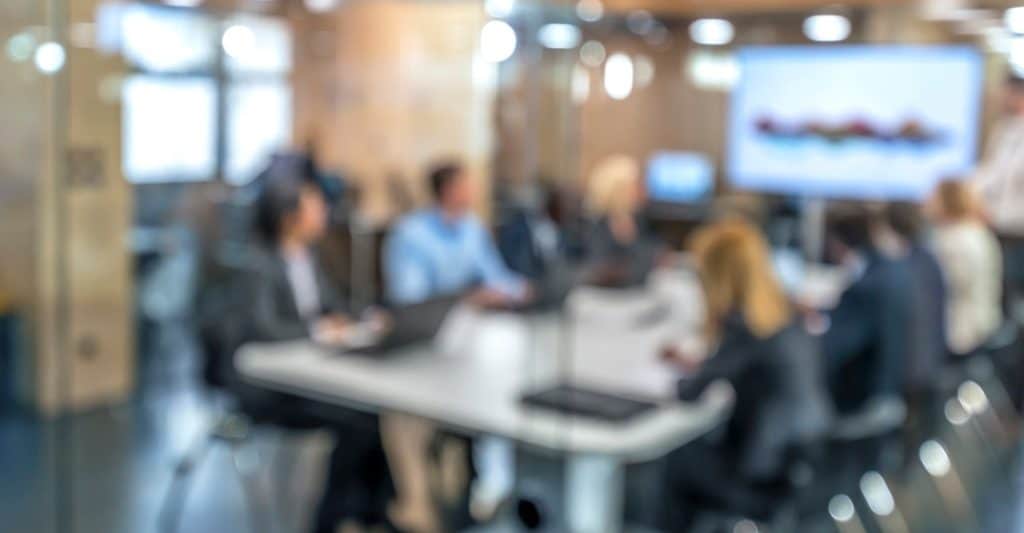 Solutions
Our business continuity consulting solutions can be tailored to deliver results in the following areas:
Guidance and mentorship to leadership on business continuity
Strategic reviews of business continuity and corporate risk programs
Executive consultancy on implementing or maturing a business continuity program
Compliance navigation for requirements subject to regulatory factors
Public-private partnership support for information sharing and best practices with state and federal agencies (DHS, FEMA, FBI, and others)
Coaching for leaders in the field of enterprise risk, business continuity, and crisis management.  Learn more about our coaching offerings.
Support to corporate risk management and board oversight committees
Business Continuity as a Service providing our resources and expertise to manage elements of your program – or the entire program, if needed
Standards: ISO 22301, ISO 22317, NFPA 1600, ASIS, & many others
Resiliency Diagnosis: Evaluate your Business Continuity & Crisis Management Program

In the event of a significant disruption to your organization, how will your company respond?
No one enjoys thinking about crisis management, business continuity, disaster recovery, or reputation management.
But this much is certain: your business will face unexpected disruptions.
Understanding how your program and capabilities stack up is the first step to being able to mature your program – even if you don't have a formal business continuity & crisis management program today.
Our Resiliency Diagnosis process is the perfect way to advance your business continuity, crisis management, and/or disaster recovery program.
Our thorough standards-based review culminates in a full report, maturity model scoring, and clear recommendations for improvement.
You'll know exactly where you stand and how to go about rapidly improving your current state of resiliency.
Business Continuity as a Service (BCaaS)
Our Business Continuity as a Service (BCaaS) product gives you the power to quickly launch or improve your business continuity program. Our business continuity experts will manage your entire program, working as integrated members of your team to improve your organization's resiliency.
Our BCaaS offering is built around the ISO 22301 standard for organizational resilience.
Learn more about our Business Continuity as a Service offering
Business Continuity Lifecycle
We support the full business continuity lifecycle and related processes, including:
Risk assessment
Business Impact Analysis (BIA)
Business Continuity Planning
Exercises
Program maturity & evaluation
Metrics & governance
Our Goals
In any engagement for our business continuity consulting services, we aim to develop a tailored approach that best fits your organization's needs.
Our goals in doing so include:
Increased awareness of your organization's risks, vulnerabilities, and dependencies.
A process to effectively manage any disruption your organization may face – seeking to minimize any impacts as the disruption transpires.
Compliance, as needed, with current best practices, standards, and benchmarks for business continuity.
A strong culture of organizational resiliency with well-trained personnel, senior leaders, and processes in place throughout the organization.
Learn about our business continuity coaching offerings
Not sure how to advance your business continuity program?
Are you a business continuity professional that feels like you're stuck?
You're not alone.
If you're ready to invest in advancing your program and career, we offer a wide range of coaching options to help you unstick your program and career and get moving forward.
IT Disaster Recovery Consulting
In today's technology-driven world, disruptions to your IT infrastructure can cause significant harm to your business operations. These disruptions can originate from various sources, be it cyberattacks, equipment failures, software glitches, or natural disasters. Investing in IT disaster recovery is paramount to safeguarding your business continuity.
At Bryghtpath, our IT disaster recovery consulting services equip you with comprehensive knowledge of your organization's IT vulnerabilities, strategic dependencies, and risks. Through our proven methodologies, we cultivate robust internal capabilities that augment your organization's resilience in navigating digital turbulence.
While we can't obliterate the risk of IT disruptions, we empower you to proactively evaluate and manage these risks. We boast a wealth of experience in devising and deploying IT disaster recovery plans for organizations of varying sizes and across regulated and non-regulated sectors.
Learn about Bryghtpath's IT Disaster Recovery capabilities >>
Free Business Continuity Introductory Training
Our Business Continuity 101 Intro Course is intended to provide a business leader or individual contributor with an introduction to business continuity.
Our Business Continuity Training contains 5 comprehensive lessons that will help you improve your organization's resiliency. After completing this free business continuity training course, you'll have the personal knowledge that you need to start making an immediate difference.
This course is completely free and is delivered via e-mail over a 5-day period – one lesson each day.
Click here to learn more about our free Business Continuity 101 Introductory Course
Recent Business Continuity Insights
We've written extensively about Business Continuity. Be sure to check out our Ultimate Guide to Business Continuity and then visit our recent articles below.
Business Continuity Case Studies
We have extensive, global experience designing, implementing, maturing, and managing business continuity and organizational resilience programs for organizations of all sizes.
Learn more about our industry-specific experience or our crisis management and exercise capabilities by clicking on the applicable links.
A major U.S. electric, natural gas, and nuclear energy company, faced with the challenge of ever-increasing threats against their generation, distribution, and transmission capabilities, turned to Bryghtpath's Resiliency Diagnosis to evaluate their business continuity and crisis management program and improve the resilience of their organization. Read the full case study here.
A major health insurance provider retained Bryghtpath to transform and manage their business continuity program through our Business Continuity as a Service offering.  Read the full case study here.
We developed and conducted a business continuity exercise for a major U.S. healthcare organization to help them improve resilience and meet their compliance & regulatory obligations. Read the full case study here.
A major US-based home decor retailer approached Bryghtpath to build & implement a business continuity & crisis management program from scratch.  Read the full case study here.
A major healthcare technology company partnered with Bryghtpath to build, improve, and manage its business continuity program on a day-to-day basis through our Business Continuity as a Service offering.  Read the full case study here.
A for-profit university with a global presence, working through a sale to a private equity firm and multiple challenges to its business model, turned to Bryghtpath for interim security leadership to rapidly mature their global security, business continuity, and crisis management program while realigning their team against new strategic business objectives. Read the full case study here.
A Fortune 50 organization with a captive bank and financial services arm approached Bryghtpath to assist in their FFIEC & State Regulator audit, specifically in the areas of Business Continuity & Disaster Recovery. Bryghtpath oversaw the collection of required artifacts and helped develop program elements that were previously missing prior to the audit. The organization cleared the audit without any significant findings in this area.
A major global financial services firm, based in New York City, approached Bryghtpath for assistance in sourcing and implementing a business continuity tool to further mature their business continuity & disaster recovery program. Bryghtpath worked with the firm to determine the best applicable tool for their needs and led the implementation, including many customized forms and reporting, for the organization.
Bryghtpath worked with one of the world's largest travel service providers to develop their enterprise business continuity, disaster recovery, and crisis management program following their spin-off from their parent organization. Bryghtpath developed the strategy and programmatic elements for implementation along with the business case for resources including technology, human capital, and compliance across the organization.
An international biopharmaceuticals provider approached Bryghtpath with assistance in rapidly maturing their business continuity & disaster recovery program. Bryghtpath developed a standardized approach for business continuity & disaster recovery for the provider rooted in the ISO 22301 Standard for Organizational Resilience. Bryghtpath implemented multiple programmatic elements at an enterprise level for the provider, including governance, business continuity & disaster recovery lifecycle, an exercise strategy, and an approach for continuous improvement.
Improved disaster recovery capabilities through the leadership of an $18M multi-datacenter high-availability strategy that reduced recovery time from four days to less than four minutes with minimal data loss.
An Asian telecommunications provider approached Bryghtpath to drive its business continuity & disaster recovery program maturity. Bryghtpath worked to develop a new program roadmap, made significant programmatic improvements across the program, and led the first full-year lifecycle in compliance with applicable ISO standards.
Get a copy of our full services & capabilities guide
We can help.
Let the experts at Bryghtpath put their decades of experience to work for your organization
Our team has the experience, tools, and partnerships to help your organization successfully navigate the rough waters ahead – and ensure your organization is prepared.