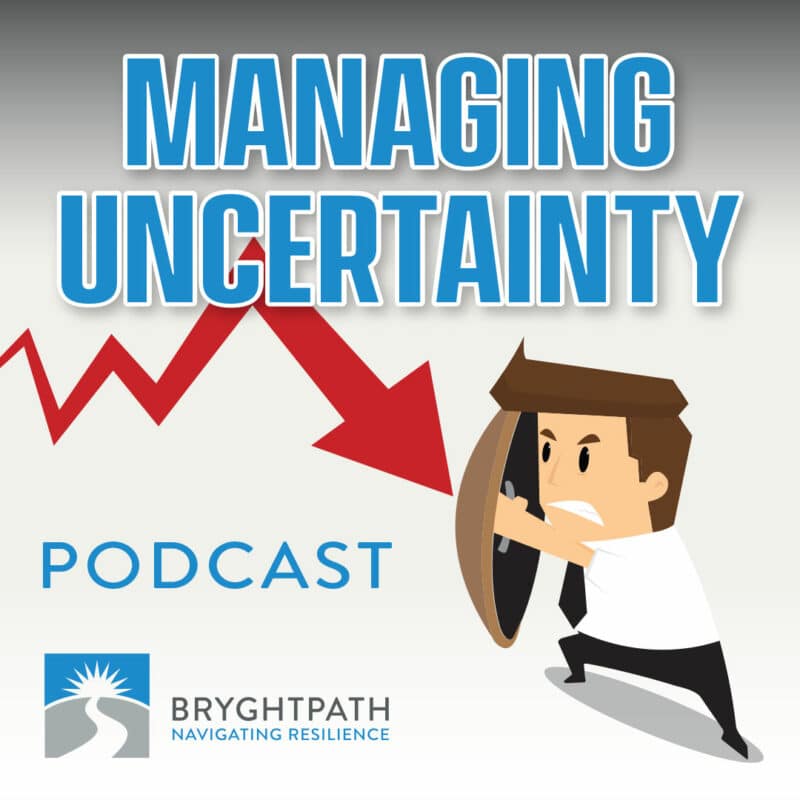 Welcome to the Managing Uncertainty podcast, a podcast series discussing global risk, crisis management, business continuity, and crisis communications.
Each week, our experts dive into topics ranging from how to drive personal preparedness within your organization to manage the unthinkable event inside of your organization. Our focus is on providing you with strategies, tactics, and resources around preparing for, responding to, and recovering from all sorts of disruptions and critical moments.
Will you be ready to lead through your company's critical moment?
Subscribe to Managing Uncertainty
Like the podcast?  Help us!
If you enjoy our podcast, please support us by doing the following:
Subscribe using one of the links above
Leave us a 5-star review on iTunes
Share the podcast with your friends
After you've published your review, send us an e-mail at contact@bryghtpath.com. We'll send over an exclusive free gift to thank you for your great review!
Managing Uncertainty Episodes