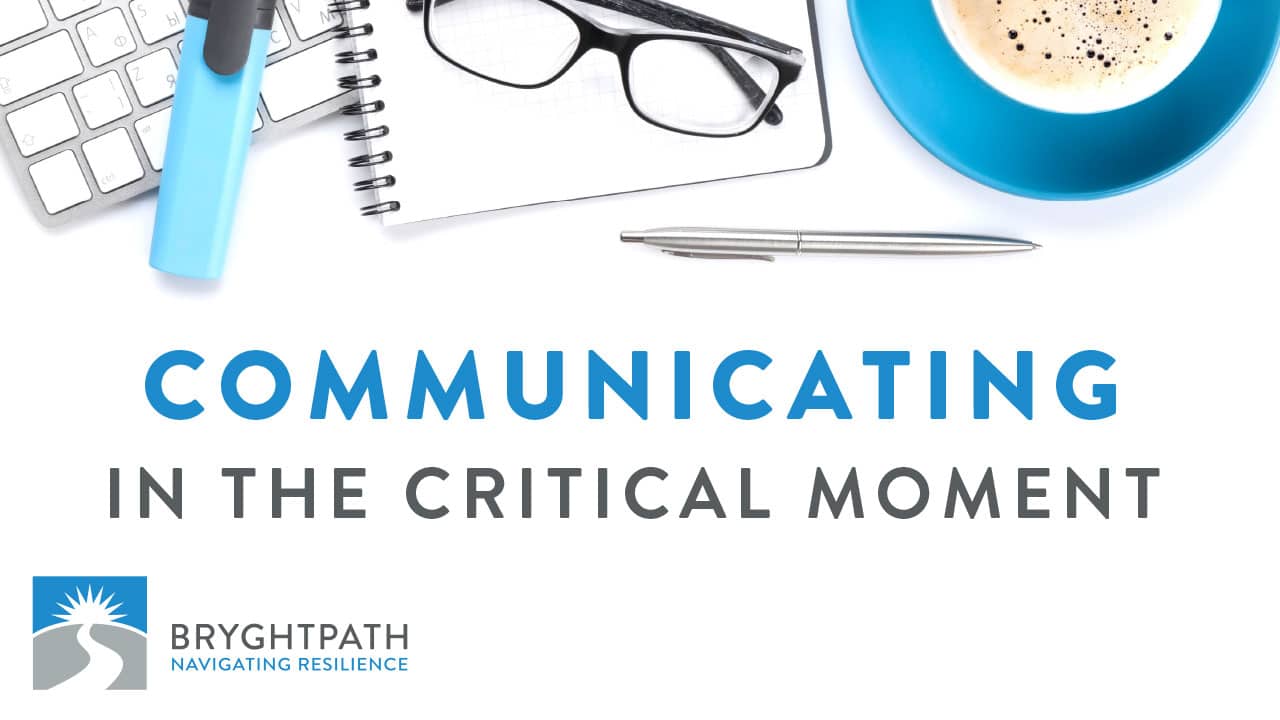 The complete online course to prepare you to communicate confidently in the critical moment
No one ever expects it, but sooner or later, every organization and leader will be confronted with a critical moment in which communicating effectively with the media and other audiences will make the difference between success and failure.
Whether that critical moment is a cyber-attack, ransomware, a mass casualty event from an active shooter, or a scandal involving your senior executives, you will need the knowledge, skills, and confidence to communicate successfully.
Our Communicating in the Critical Moment course, powered by the experts at Bryghtpath, is the ONLY program of its kind that…
Provides the knowledge you need to confidently navigate a media interview or panel discussion
Teaches you how to prepare for a media interview, including developing key messages and navigating tricky questions
Gives examples of holding statements and other releases that can be used during a critical moment
Leaves you with the confidence that you're ready to manage any media interaction or reputational crisis that comes your way
If you're ready to understand how to interact with the media, craft key messages for multiple groups of stakeholders, and get your message out simply and effectively – without confusing jargon, overwhelm, and uncertainty or embarrassment from other media training, Communicating in the Critical Moment is for you!
What's in our Communicating in the Critical Moment course?
Here's what's inside Communicating in the Critical Moment
4 Modules containing 13 lessons and just under 100 minutes of videos
Kickoff Module:  Course Introduction

Lesson 1:  Welcome to the Course
Lesson 2:  About your Instructor
Lesson 3:  How to get the most out of this course

Module 1:  Crisis Communications & the Media

Lesson 1:  Dealing with the Media
Lesson 2:  Crisis Communications & the Critical Moment

Module 2:  Example Videos

Lesson 1:  Why do you want to be President?
Lesson 2:  The playbook for sex scandals
Lesson 3:  It was a hack, or a prank
Lesson 4:  Dominating a panel discussion

Module 3:  Course Wrap-up & Next Steps

Lesson 1:  Wrapping things up
Lesson 2:  Our Recommendations
Lesson 3:  Where to go to learn more
Lesson 4:  Time to Celebrate!
Who is Communicating in the Critical Moment for?
Bryghtpath's Communicating in the Critical Moment course is for business leaders in any function or capability responsible for communicating in a crisis – even if they're not part of a marketing, public relations, or communications team.  The course is intended for those who want to learn or improve the knowledge and skills necessarily to confidently manage interaction with the media and communicate during a crisis.
It's also for those who have no responsibility with crisis communications and are ready to learn new skills around crisis communications.
Communicating in the Critical Moment might be for you if you would like to:
Confidently approach an interview or panel discussion with the media
Improve your ability to develop key messages for use in a crisis situation
Learn how to effectively manage an interview with a journalist
Understand the components of an effective crisis communications program or plan
See video case studies of effective and ineffective media interactions from the real world
Differentiate yourself from other leaders in the marketplace
You'll see an immediate impact by applying the lessons from this course to your communications approach.
Where does this course take place?
Bryghtpath's Communicating in the Critical Moment course takes place online through the Kajabi digital course platform.
Kajabi has been structured and customized to maximize engagement with the course material.
You can easily watch the lessons and participate from anywhere using your phone, tablet, or laptop/desktop computer.
Overview Video for Communicating in the Critical Moment
What our students say
Judy W.
Communications Specialist
While I've read several books and taken other courses on crisis communications, I didn't really feel confident in my ability as a more recent college graduate in strategic communications in interacting with the media.
The Communicating in the Critical Moment course helped me build my confidence.  I now use the confidence I gained during the pilot of the course to train others at my company on crisis communications.
Aaron Z
Director, Global Crisis Management
This course helped me add to my crisis management skill set by showing me how to confidently and effectively interact with the media, develop key messages, and prepare messaging in advance of a crisis.
How much is Communicating in the Critical Moment?
There are crisis communications courses available online that are as high as $1200 and $2500 for a "bootcamp" or "academy"-like course – and others down to free self-paced email training courses like our Crisis Communications 101 Course.
The price for Communicating in the Critical Moment is $199.99, which includes the following:
4 Modules consisting of 13 lessons
Examples of crisis communications in action
Lifetime access to Private Facebook Group
Access to our support team through email, phone, and the Facebook group to help you get unstuck and stay on track
Our 30-Day Money Back Guarantee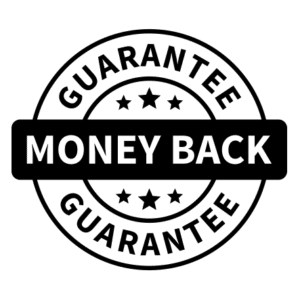 You might be on the fence… or perhaps other training has left you skeptical…. so we want to give you EVERY SINGLE OPPORTUNITY to put our course into action.
That's why we've established a 30-day Money Back Guarantee.  Go through the training, keep up with the lessons, implement the systems, and we know you'll be successful.
If not, simply contact us for a full refund.
Course Instructor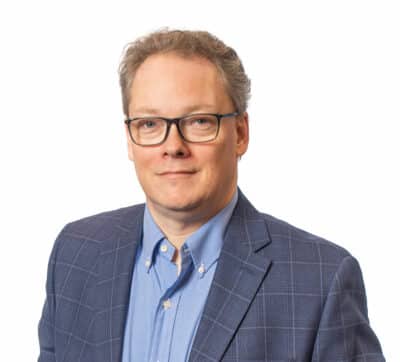 Our Communicating in the Critical Moment course is taught by Bryghtpath Principal & CEO Bryan Strawser.
Bryan has more than twenty-five years of experience in Crisis Management, Business Continuity, & Crisis Communications.  You can learn more about Bryan and his background in his biography.
Have questions about this course
or our other services?
We can help.
Our team has the experience, tools, and partnerships to help your organization successfully navigate the rough waters ahead – and ensure your organization is prepared.
Send over a question via email to support@bryghtpath.com
or click here to set up an initial consultation.