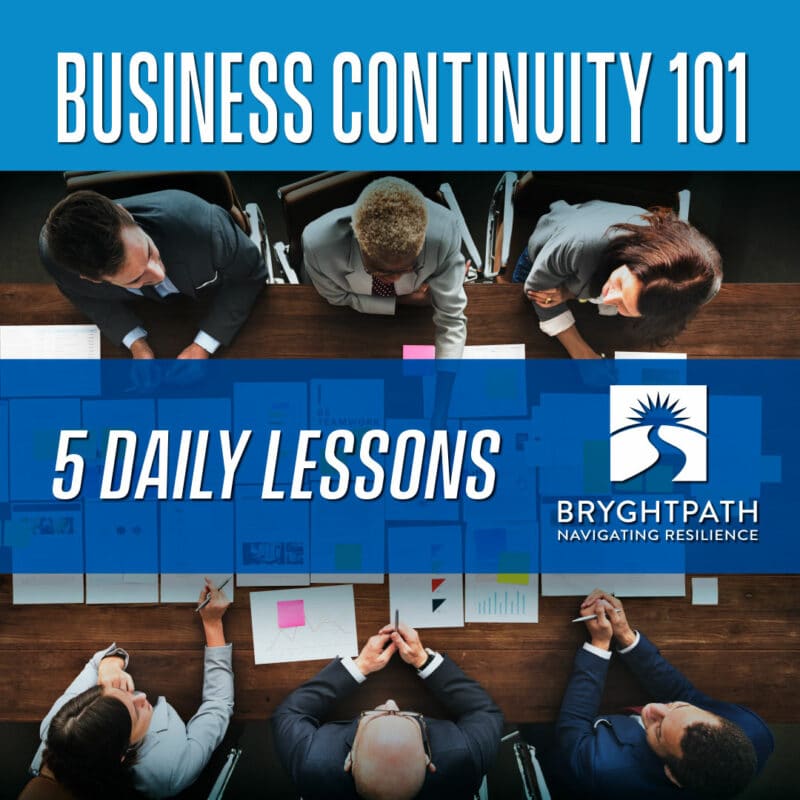 In today's uncertain world, businesses are confronted with disruptions almost every day. With situations like natural disasters, technology and network disruptions, geopolitical unrest, and severe weather happening regularly – it's important that businesses have solid plans and programs in place for the continuity of their business operations.
Our Business Continuity 101 Intro Course is intended to provide a business leader or individual contributor with an introduction to business continuity.
Our Business Continuity Training contains 5 comprehensive lessons that will help you improve your organization's resiliency. After completing this free business continuity training course, you'll have the personal knowledge that you need to start making an immediate difference.
This course is completely free and is delivered via e-mail over a 5-day period – one lesson each day.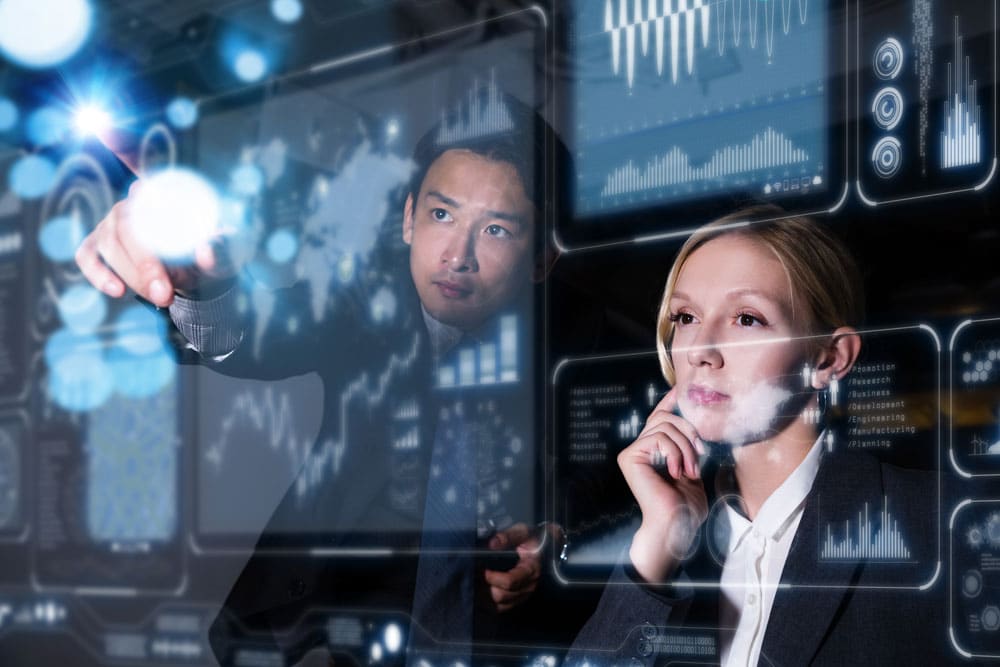 What's in the course?
Our Business Continuity 101 Intro Course covers the following topics:
Starting a Business Continuity Program
What is a Business Impact Analysis (BIA)?
4 Steps to Business Continuity Planning Success
3 Key Metrics for Business Continuity Program Success
What's the value of Business Continuity?
Who should take this course
Our Business Continuity 101 Intro Course is intended for anyone that wishes to learn more about business continuity and disaster recovery.
This course is particularly aimed at those who do not have extensive experience in business continuity, such as those new to the field along with business leaders who have responsibility for business continuity planning within their business unit.
Experienced business continuity, crisis management, and resiliency leaders would also benefit from some of the lessons where recent developments in business continuity programs are covered.
Take the Course
Get the free 5-lesson Business Continuity 101 Intro Course right now and learn how you can have an immediate impact on your organization's resiliency.
Enter your email to get started – we'll send over the first lesson in a few minutes:
Purchase a Course Completion Certificate
Once you've completed the course, you can purchase an optional course certificate that can be used for continuing education credits or other recognition with your employer or for professional certifications.
What our students say
"An extremely useful learning module for today's context."
"As a leader recently assigned responsibility for business continuity in our organization, I found Bryghtpath's introductory course on Business Continuity to be an invaluable resource to learn a bit about business continuity – and key areas of importance that I should be thinking about to best support my business continuity team and their leader."
Adam M, Business Continuity Director
I was skeptical when I signed up for these free mini-courses but to my surprise, it managed to teach the old dog new tricks when it comes to business continuity.
Kudos to Bryan and the team, and hope this mini-course will continue to teach BC practitioners of various levels of expertise.