Building your capacity to respond and recover
In a time of crisis, whether from a natural disaster, a reputational challenge, or a disruption to your business operations, the ability for an organization to rapidly assess a situation, escalate information, make decisions collaboratively, and communicate clearly the actions being undertaken are critical to its survival. Our crisis management consulting can make a difference in your critical moment.
Bryghtpath has designed and implemented the processes used today by organizations ranging from small businesses to global Fortune 30 corporations, and major law enforcement agencies.
We have extensive experience in evaluating, developing, and implementing crisis programs in enterprises of all sizes, including public sector agencies, including both regulated and nonregulated services.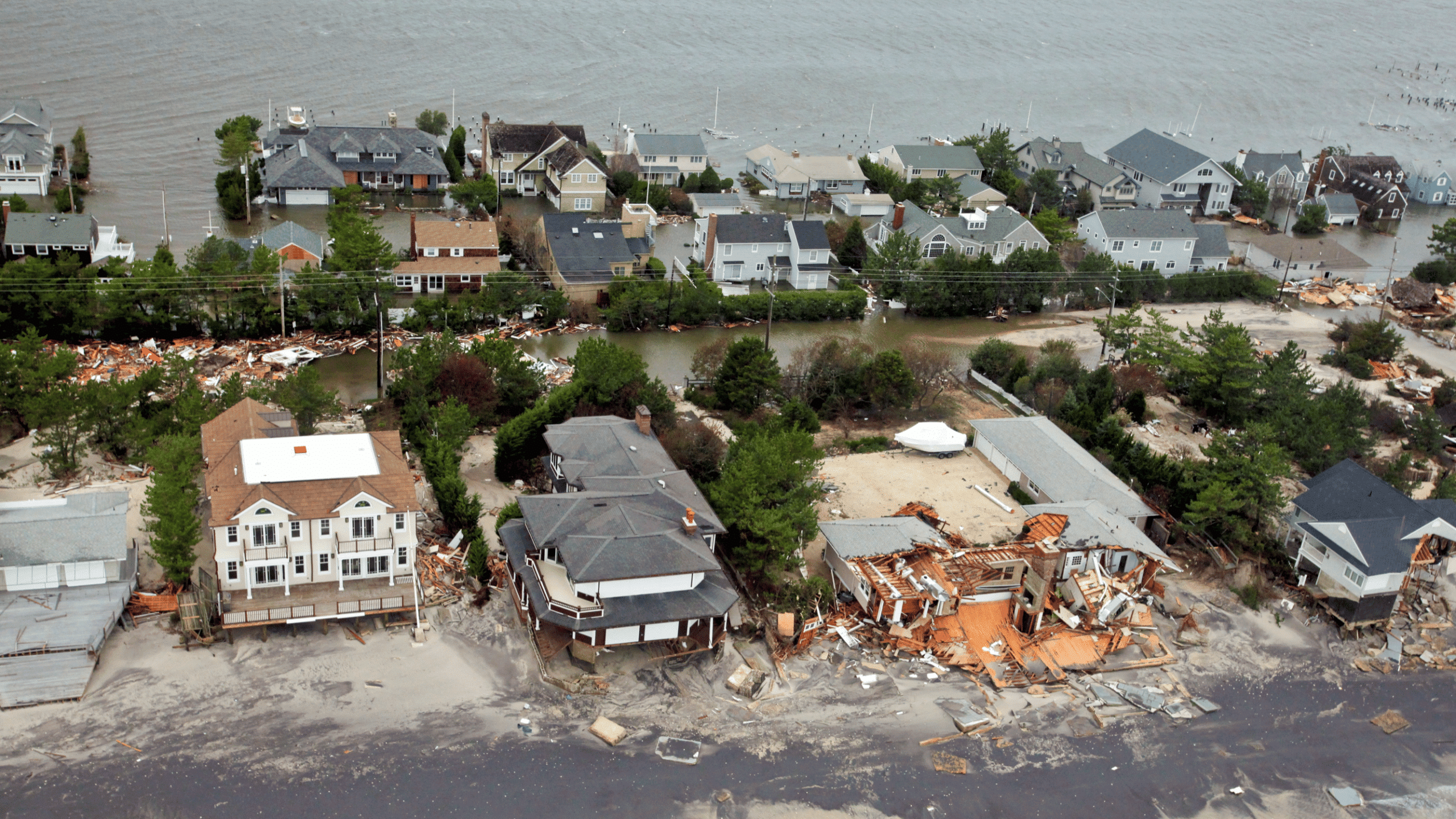 Solutions
Our crisis management solutions can be tailored to deliver results in the following areas:
Crisis advisors during an immediate crisis situation, as a member or leader of your crisis team
Strategic reviews of crisis programs
On-call support and leadership, as needed, in an immediate crisis
Executive consultancy on implementing or maturing a crisis program
Coaching for leaders in the field of enterprise risk, business continuity, and crisis management.  Learn more about our coaching offerings.
Support to crisis leaders, senior executives, special committees, and Boards of Directors
Exercises for crisis leaders at all levels, including C-Suite and Boards of Directors
Public-private partnership support for information sharing and best practices with state and federal agencies (DHS, FEMA, FBI, and others)
Global Security Operations Center (GSOC) strategy, design, implementation, evaluation, & maturity.  Learn more about our GSOC offerings.
Crisis Communications support and advice
Partnerships with service providers, such as medical/security evacuation firms and global security specialists
Standards: NFPA 1600, ISO 22301, ISO 22361, ASIS SPC.1, NIMS/ICS, and the DHS/FEMA national frameworks
Ready-made, battle-tested Crisis Management Plans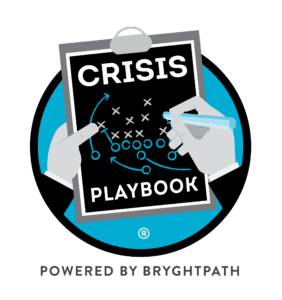 In addition to our customized options available above, we offer ready-made, battle-tested crisis & communications plans under our brand Crisis Playbook.
Crisis plans from Crisis Playbook come with support from our experienced crisis and communications experts, for any critical moment, such as a natural disaster, violent attack, or a reputational campaign
Our Goals
In any crisis management engagement, we aim to develop a tailored approach that best fits your organization's needs.
Our crisis consulting goals include:
Increased awareness of your organization's risks, vulnerabilities, and dependencies.
A process to effectively manage any disruption your organization may face – seeking to minimize any impacts as the disruption transpires.
Compliance, as needed, with current best practices, standards, and benchmarks for crisis/emergency management.
A strong culture of organizational resiliency with well-trained personnel, senior leaders, and processes in place throughout the organization.
Resiliency Diagnosis: Evaluate your Business Continuity & Crisis Management Program

In the event of a significant disruption to your organization, how will your company respond?
No one enjoys thinking about crisis management, business continuity, disaster recovery, or reputation management.
But this much is certain: your business will face unexpected disruptions.
Understanding how your program and capabilities stack up is the first step to being able to mature your program – even if you don't have a formal business continuity & crisis program today.
Our Resiliency Diagnosis process is the perfect way to advance your business continuity, crisis, and/or disaster recovery program.
Our thorough standards-based review culminates in a full report, maturity model scoring, and clear recommendations for improvement.
You'll know exactly where you stand and how to go about rapidly improving your current state of resiliency.
Learn about our crisis management coaching offerings
Not sure how to advance your crisis program?
Are you a crisis professional that feels like you're stuck?
You're not alone.
If you're ready to invest in advancing your program and career, we offer a wide range of coaching options to help you unstick your program and career and get moving forward.
Free Crisis Management Introductory Training
Our Crisis Management 101 Intro Course is intended to provide a business leader or individual contributor with an introduction to the world of crisis – and help them prepare their organizations for the next major crisis situation.
Our Crisis Training contains 5 comprehensive lessons that will help you improve your organization's resiliency. After completing this free crisis training course, you'll have the personal knowledge that you need in order to start making an immediate difference.
This course is completely free and is delivered via e-mail over a 5-day period – one lesson each day.
Click here to learn more about our free Crisis Management 101 Introductory Course
Recent Crisis Management Insights
We've written extensively about Crisis Management. Be sure to check out our Ultimate Guide to Crisis Management and then visit our recent articles below.
Crisis Management Case Studies
We have extensive, global experience evaluating, designing, implementing, maturing, and managing incident & crisis management programs for public sector, private sector, and non-profit organizations.
Learn more about our industry-specific experience or our business continuity and exercise capabilities by clicking on the applicable links.
A leading e-commerce company in Korea with a global footprint, grabbing with potential issues ranging from data breaches to logistics disruptions & violent attacks, turned to Bryghtpath to build a comprehensive global security strategy and a Global Security Operations Center (GSOC).  Read the full case study here.
A global Quick Service Restaurant (QSR) chain, challenged by an increasing number of disruptions and crises, retained Bryghtpath to develop an enterprise Crisis Framework and Plan. Read the full case study.
A major healthcare technology company, seeking to enhance its capability to respond to a cybersecurity incident, turned to Bryghtpath to develop and streamline its cybersecurity (data breach) incident response process within a dedicated plan aligned to its enterprise process. Read the full case study.
A major US-based home decor retailer approached Bryghtpath to build & implement a business continuity & crisis management program from scratch.  Read the full case study here.
A major U.S. healthcare organization, seeking to practice their recently updated cybersecurity incident response plan, turned to Bryghtpath to conduct a multi-day complex ransomware exercise. Read the full case study.
One of the largest US banks with operations throughout the country turned to Bryghtpath to develop a new enterprise crisis framework & plan for major disruptions and incidents across the organization. Bryghtpath worked with numerous internal stakeholders and executives to craft a workable crisis management framework, then trained the new crisis teams along with the executives, and facilitated an exercise to validate the plan.
Bryghtpath worked with a regional U.S. electrical utility to create divisional level plans using the FEMA/DHS Incident Command System (ICS) enabling a consistent incident management approach, strategy, and language for divisional level incidents and disruptions. Teams were trained on the new plans by Bryghtpath, including multiple facilitated tabletop exercises that were used to build confidence and "muscle memory".
A regional U.S. electrical utility turned to Bryghtpath to create an enterprise crisis & emergency management strategy to enable the organization to address disruptions, natural disasters & weather events, and security incidents (cyber & physical) in a structured manner.
A midwest technology provider turned to Bryghtpath for assistance in developing its cyber incident management plan, including plan annexes for four specific cybersecurity scenarios. Bryghtpath led a series of meetings with internal subject matter experts and leaders to devise the plan, which was tightly integrated with their existing crisis management and cyber event management processes.
Bryghtpath's CEO worked with the Federal Emergency Management Agency (FEMA), along with several private sector organizations, to help devise the Private Sector Representative position in FEMA's Office of the Private Sector. The position, staffed by a loaned executive from a private sector organization, supported policy efforts within the Office of the Private Sector. During activations for national-scale emergencies, the position supported FEMA's response and recovery missions in the National Response & Coordination Center (NRCC).
Bryghtpath was approached by an international medical device manufacturer to assist with their crisis management program following the catastrophic 2017 hurricane season. Bryghtpath developed the organization's first enterprise crisis management framework, including a cross-functional enterprise incident management team. Bryghtpath led training with management and executives to the new program and conducted an exercise to validate the new framework.
Bryghtpath worked with a midwest integrated health system of clinics, hospitals, and emergency medical services to conduct a series of exercises intended to improve their response to production information systems disruptions. The exercise series led to widespread changes in the organization's incident management processes for information technology incidents, including tighter integration with the organization's emergency management framework.
Bryghtpath worked with a leading healthcare technology provider to devise their business continuity, disaster recovery, and crisis management program. As a key partner in their program, Bryghtpath conducts all business continuity & disaster recovery lifecycle activities, business continuity & crisis management exercises, and an ongoing communications & awareness campaign on an annual basis.
Bryghtpath worked with one of the world's largest travel service providers to develop their enterprise business continuity, disaster recovery, and crisis management program following their spin-off from their parent organization. Bryghtpath developed the strategy and programmatic elements for implementation along with the business case for resources including technology, human capital, and compliance across the organization.
Bryghtpath worked with a major financial institution with a corporate aviation program to develop an aviation incident plan that integrated with their existing enterprise crisis management program. Bryghtpath developed the plan, advised on crisis communications and internal communications messaging, and led an exercise of the plan with the applicable internal teams and outside resources.
Get a copy of our full services & capabilities guide
We can help.
Let the experts at Bryghtpath put their decades of experience to work for your organization
Our team has the experience, tools, and partnerships to help your organization successfully navigate the rough waters ahead – and ensure your organization is prepared.