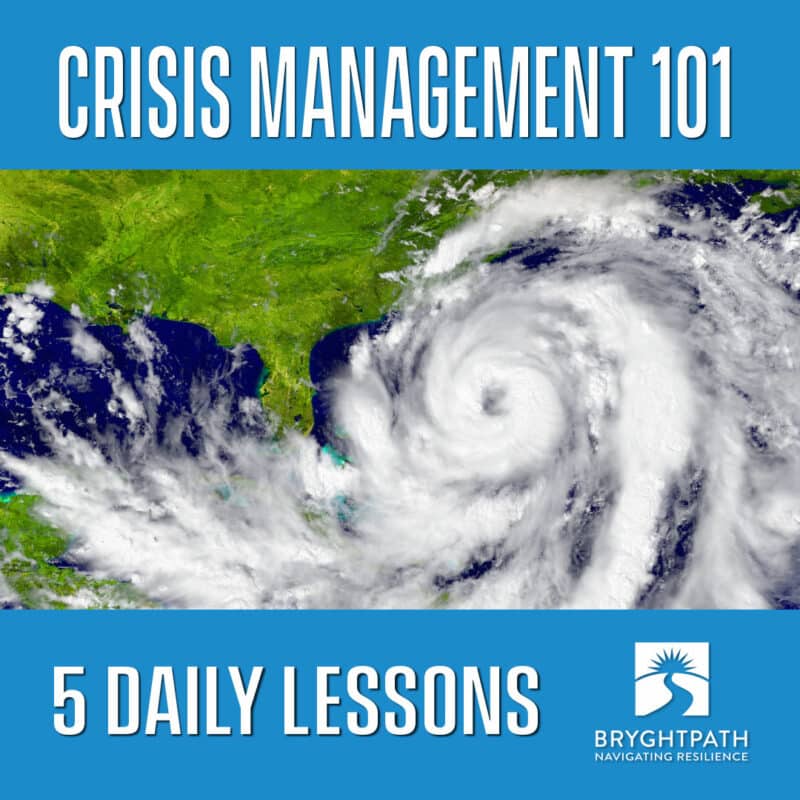 With all of the uncertainty in today's world and global business environment, businesses should expect to be confronted with a crisis at any time. Crisis situations like hurricanes, civil unrest, flooding, violent attacks, and data breaches happen to organizations constantly around the world.
It is critical that organizations have a clearly defined crisis management framework in place that is exercised regularly.
Our Crisis Management 101 Intro Course is intended to provide a business leader or individual contributor with an introduction to the world of crisis management – and help them prepare their organizations for the next major crisis situation.
Our Crisis Management Training contains 5 comprehensive lessons that will help you improve your organization's resiliency. After completing this free crisis management training course, you'll have the personal knowledge that you need in order to start making an immediate difference.
This course is completely free and is delivered via e-mail over a 5 day period – one lesson each day. Each lesson comes with a link to a video version if you'd prefer to watch & listen to the content.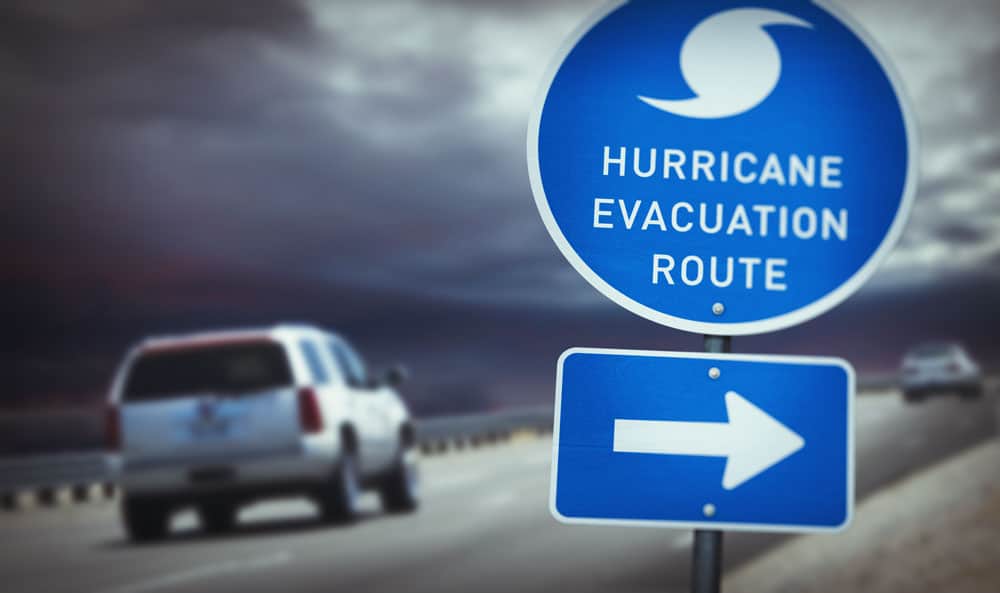 What's in the course?
Our Crisis Management 101 Intro Course covers the following topics:
What is crisis management?
How does crisis management fit into an overall resilience strategy?
What does effective crisis management look like inside an organization?
Crafting your Crisis Management Framework & Plan
The Role of the Crisis Leader & the Crisis Management Team
Who should take this course
Our Crisis Management 101 Intro Course is intended for anyone that wishes to learn more about crisis management and improve their skill set in leading through a crisis situation.
This course is particularly aimed at those who do not have extensive experience in crisis management, such as those new to the field along with business leaders who have responsibility for leading or managing a crisis situation within their business unit.
Experienced business continuity, crisis management, and resiliency leaders would also benefit from some of the lessons where recent case studies in crisis management are covered.
Take the Course
Signup to receive our free 5-lesson course on Crisis Management – Learn how to prepare your organization, lead in a crisis, and improve your organization's resiliency.
Enter your email to get started – we'll send over the first lesson in a few minutes:
Purchase a Course Completion Certificate
Once you've completed the course, you can purchase an optional course certificate that can be used for continuing education credits or other recognition with your employer or for professional certifications.
What our students say
"I enjoyed this course a lot, it was a great way to get my feet wet in the world of Crisis Management and has helped me to realize that I can really enjoy this kind of work (though it varies in intensity and responsibility!)"
"This course covers some of the much-needed information and approaches on how to be prepared for a crisis and how to respond after a crisis.
It's really the tip of the iceberg but gives valuable information to help you along your path."
"This course is very thorough and well-organized – a great way to get a strong overview on a concerning topic."