Our Business Continuity as a Service (BCaaS) product gives you the power to quickly launch or improve your business continuity program. Our business continuity experts will manage your entire program, working as integrated members of your team to improve your organization's resiliency.
Our BCaaS offering is built around the ISO 22301 standard for organizational resilience.
Our Approach & Methodology
Program Evaluation
Our Business Continuity as a Service offering begins with our proprietary Resiliency Diagnosis process – a complete evaluation of your existing business continuity program. You'll receive a comprehensive evaluation report, maturity scores from our business continuity maturity model, recommendations for improvement, and a detailed plan describing the steps we'll take to oversee your program moving forward.
Integration with your Team
Our experts will become an integrated part of your team, communicating directly with staff, management, and stakeholders as we work to manage and improve your business continuity program.
Governance, Policy, and Program Support
We'll transition oversight of governance, policy, and program support from your team to ours. Our team will manage your governance process, documentation, annual maturity assessments, and regular briefings for stakeholders such as board members and executives.
Business Continuity Lifecycle
We'll manage every aspect of your business continuity lifecycle, including risk assessment, business impact analysis (BIA), planning, training, continuity exercises, documentation, and assistance for business audits or compliance efforts involving the business continuity program.
You can learn more about our approach to the Business Continuity Lifecycle in our Resource Library.
Vendor Resiliency
Our team will review the relationships you have in place with your vendors, plan and conduct business continuity exercises with them, and identify vendors that warrant additional scrutiny and review. We will also work with your vendor management team and other stakeholders to monitor the resilience of your vendors.
IT Disaster Recovery Strategy & Planning
We'll work closely with your information technology team to help you evaluate risk and create disaster recovery plans. Our team will provide business impact analysis data, highlight gaps between disaster recovery expectations and actual recovery capabilities, and assist during disaster recovery exercises led by your IT team.
Communications and Awareness Strategy
We'll oversee the communication strategy within your company for the business continuity program. This may include posters, digital collateral, internal education campaigns, and oversight of National Preparedness Month campaign communications every September.
Program Management
Finally, we'll provide regular updates to your stakeholders, including regular status calls, meetings, real-time reporting through our online project management tool, briefings and updates to executives and board members, and management of all meetings, conference calls, and records related to business continuity.
You can learn more about our approach to Business Continuity in our Ultimate Guide to Business Continuity.
Working Together during Business Continuity as a Service
Weekly engagement status calls
Access to shared channel in Slack with regular business-hours access to Bryghtpath's experts
24×7 access to our cloud-based project management portal
24×7 access to our Meeting agendas and notes through Notion, our cloud-based collaborative notetaking tool
Why Business Continuity as a Service?
Hiring an In-House Team Can be Difficult
Business continuity as a service lets you rapidly access experienced continuity experts, without having to recruit or hire them as direct employees.
Many of the companies we work with think of our team as embedded members of their teams — integrating our experts directly into their processes as we oversee their continuity programs.
In-House Teams have High Fixed Costs
The nature of business continuity is that you never know exactly when your program will be called into action. A company must build an in-house team and create its business continuity program years before a major disruption brings the team into action.
The staff costs and leadership investment required to create and maintain an in-house continuity program are significant — more than some companies want to invest.
Business continuity as a service is significantly more flexible. You'll see improvements to your continuity program much faster than you would by hiring in-house, and you won't have to worry about management overhead, losing staff, or replacing a key team member.
It's Difficult to Scale In-House Capabilities when Disaster Strikes
When a disruption happens, companies often need to rapidly add members to their continuity team.
Since you can't hire and onboard continuity experts in the critical moment, companies find themselves pulling staff with no experience in resiliency — then asking them to help in an emergency capacity.
By contrast, business continuity as a service empowers you can scale up quickly, accessing continuity experts to the team as needed — letting you adjust faster than you could otherwise.
Bryghtpath's BCaaS is most effective for a company
That is a mid to large-sized complex organization committed to rapidly establishing or maturing its crisis management, business continuity, and/or crisis communications program.
This is willing to allow our team unfettered access to stakeholders, executives, and other internal teams to manage and lead the business continuity program.
That is willing to consider investing in business continuity software to drive program efficiency, analysis, and reporting.
That is open to a different perspective from experienced deep subject matter experts and allow that perspective to be presented to your executives & stakeholders directly by our team.
Optional Features
Business Continuity Software
We have partnerships with leading software companies and can transition your program from Word & Excel documents to purpose-built industry-leading business continuity software at an affordable price.
Crisis Management
Our team can oversee your entire crisis management program, including planning, exercises, and real-time assistance when a crisis happens.
BCaaS Overview with Bryghtpath Principal & Chief Executive Bryan Strawser
In this presentation, Bryghtpath Principal & Chief Executive Bryan Strawser provides a brief overview of Business Continuity as a Service.
This video presentation will explore the concept of BCaaS, its benefits, and how it can help organizations of all sizes mitigate risks, reduce downtime, and maintain smooth operations in the face of unexpected disruptions.
Download a PDF Brochure for our Business Continuity as a Service Product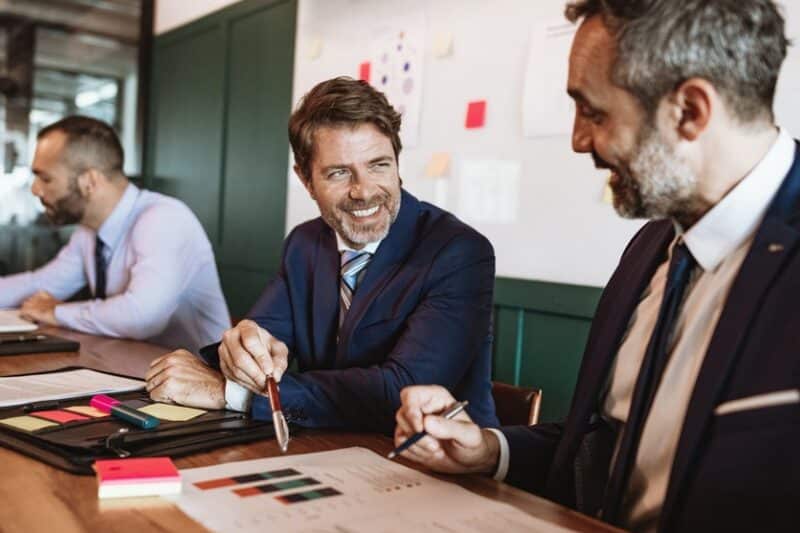 Case Study: Business Continuity as a Service for a Major Healthcare Technology Company
A major healthcare technology company realized it needed to strengthen its business continuity and disaster recovery program. The company's business model required compliance with a wide variety of standards, including HITRUST, EHNAC, HIPAA, and Payment Card Industry Data Security Standards (PCI/DSS).
Rather than keeping business continuity in-house, the company contracted with Bryghtpath to deliver business continuity as a service. For several years, the Bryghtpath team has built, improved, and managed the day-to-day operation of the company's business continuity, crisis management, and disaster recovery plans.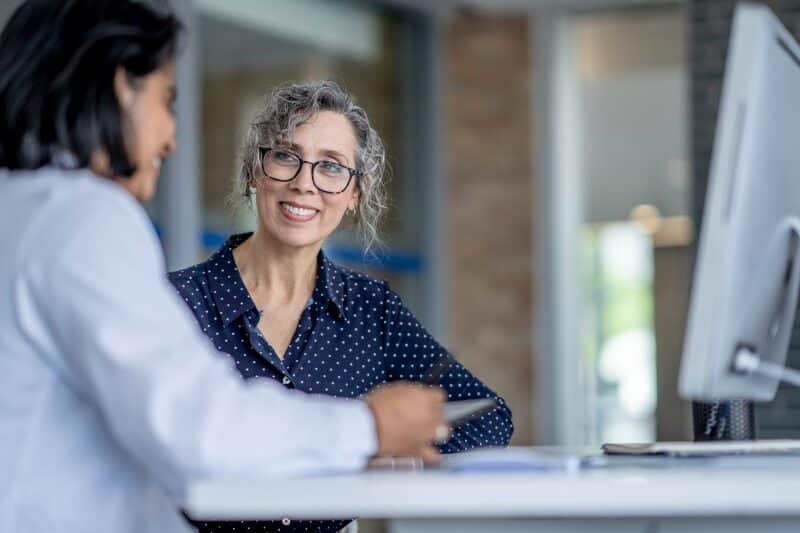 Case Study: Transforming the Business Continuity Program for a Major Health Insurance Company via Business Continuity as a Service (BCaaS)
A leading health insurance provider, faced with a faltering business continuity program that had lost organizational credibility, engaged Bryghtpath. The goal was to leverage Bryghtpath's expertise in delivering robust business continuity managed services, encompassing governance, strategic planning, policy & framework development, and execution of the business continuity lifecycle.
This initiative aimed to foster a mature, trusted business continuity program, ultimately bolstering the organization's overall resilience.
Article: How to Outsource your Continuity Program
Many companies build and manage their business continuity program in-house — perhaps hiring experts in resiliency to help design and execute a program.
But if you lack the in-house expertise — or you need to implement a business continuity program quickly — you have another option: business continuity as a service.
Business continuity as a service is the practice of contracting with a third-party firm to design, build, execute, and maintain your resiliency program.
At Bryghtpath, we work with a variety of companies to design and maintain their business continuity programs, often using ISO 22301 as the industry standard for our service.
We offer business continuity as a service to companies of all sizes, from small consulting firms to multi-billion-dollar utilities, healthcare organizations, and technology firms.
Article: Why Business Continuity Managed Services are a Game-Changer for Your Organization
In a world prone to disruptions, business continuity managed services like our Business Continuity as a Service (BCaaS) offer present themselves as an innovative solution to bolster your business's resilience.
Far from just reducing costs, Business Continuity as a Service is a comprehensive strategy to mitigate risks and optimize your resources, enhance service delivery, meet compliance needs, and more.
We can help.
Let the experts at Bryghtpath manage your business continuity program while reducing your overall costs
Our team brings decades of experience designing, implementing, and leading business continuity programs, including crisis management and disaster recovery efforts, for a variety of organizations globally. Let us help you mature your organization's resilience!