Description
Our Crisis Management 101 eBook is based on our highly popular mini-course of the same name. It contains ten comprehensive lessons that help readers understand the basics of implementing and leading a crisis management program. It includes practical examples and lessons learned from previous crisis situations.
The Crisis Management 101 eBook covers the following topics:
What is Crisis Management?
What is the goal of Crisis Management?
The anatomy of a crisis
3 essentials for thriving in a crisis
Making decisions in the midst of a crisis
10 ways an effective crisis manager survives a crisis
Reacting to a crisis: What your frontline managers need to know
Crisis Exercises: Why are they important?
5 crisis situations you should be ready for right now
What the CEO needs to understand about planning for a crisis
Length: 40+ pages
About the Author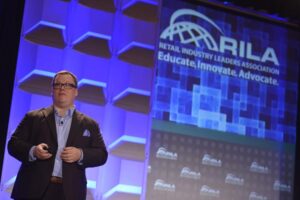 Bryan Strawser is Principal & CEO at Bryghtpath LLC, a consulting firm he founded after a 21 year career at Target Corporation. Bryan is a highly respected industry leader with extensive experience in corporate security, crisis management, business continuity, and crisis communications. He holds multiple professional certifications in physical security, crisis & emergency management, business continuity, and project management.
As a private sector leader, Bryan has led the corporate response to multiple major crisis situations, including active shooter events, natural disasters, violent crimes, major reputational incidents, and more.
Bryan holds a B.S. in Criminal Justice Administration from the University of Phoenix and a Masters in Business Administration from the University of Minnesota's Carlson School of Management. He is a graduate of the National Preparedness Leadership Initiative Executive Program at Harvard University's JFK School of Government and was a   a Humphrey Policy Fellow at the University of Minnesota's Humphrey School of Public Affairs during the 2016 – 2017 academic year.
Bryan currently holds appointments as a Senior Fellow at the Center for Cyber and Homeland Security at George Washington University and as a columnist for Chief Security Officer Online (CSOonline.com).