Description
Our Crisis Communications 101 eBook is based on our highly popular mini-course of the same name.
While our mini-course only contains five lessons – our eBook contains eighteen individual lessons that help you and your organization establish or enhance your crisis communications capability before the unthinkable situation hits your team.
The Crisis Communications 101 eBook covers the following topics:
The basics of crisis communications
Why every second matters when your brand's reputation is at stake
Your reputation command center: making your brand crisis-ready
Crisis communication protocols
Good crisis communications response tactics
Immediate actions to take when confronted with a corporate PR crisis
3 essentials for thriving in a crisis
5 crisis situations you should be ready for right now
Crisis Communications – friend or foe?
How a crisis situation is really an opportunity for your company to lead
10 tips for reputation management in the digital age
How to avoid social media snafus
Five times brands got social media wrong
Four times brands recovered from social media gaffes
Why social media and communications should be part of any exercise
What the CEO needs to understand about planning for a crisis
Handling executive misconduct
Communicating during a data breach
Length:  60+ pages
About the Author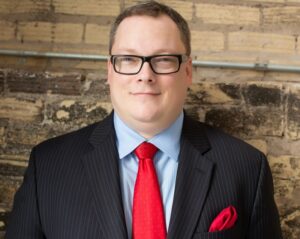 Bryan Strawser is Principal & CEO at Bryghtpath LLC, a consulting firm he founded after a 21 year career at Target Corporation. Bryan is a highly respected industry leader with extensive experience in corporate security, crisis management, business continuity, and crisis communications. He holds multiple professional certifications in physical security, crisis & emergency management, business continuity, and project management.
As a private sector leader, Bryan has led the corporate response to multiple major crisis situations, including active shooter events, natural disasters, violent crimes, major reputational incidents, and more.
Bryan holds a B.S. in Criminal Justice Administration from the University of Phoenix and a Masters in Business Administration from the University of Minnesota's Carlson School of Management. He is a graduate of the National Preparedness Leadership Initiative Executive Program at Harvard University's JFK School of Government and was a   a Humphrey Policy Fellow at the University of Minnesota's Humphrey School of Public Affairs during the 2016 – 2017 academic year.
Bryan currently holds appointments as a Senior Fellow at the Center for Cyber and Homeland Security at George Washington University and as a columnist for Chief Security Officer Online (CSOonline.com).