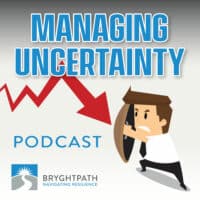 Unlock the secrets to building a solid, efficient crisis management team, and learn to navigate the tumultuous landscape of a crisis with confidence. Your journey begins with Bryan Strawser, Principal & Chief Executive, as he unravels the intricate dynamics of crisis management.
Bryan explains that the role of a crisis management team surpasses mere preparation for emergencies; it involves meticulous documentation, maintaining open lines of communication, and making critical decisions under intense pressure.
Bryan further underlines the importance of differentiating responsibilities within the team to ensure efficiency and emphasizes the significance of adaptability in team members. He discusses a leader's essential role in steering the group toward effective decision-making and solutions under pressure.
Bryan shares that the involvement of communication teams from the early stages of forming a crisis management team can make a world of difference.
Strap in for a riveting conversation that guides you through every step of the process of building an effective crisis management team, ensuring your business' resilience in the face of adversity.