Description
Our Active Shooter 101 eBook is based on our highly popular mini-course of the same name. It contains twelve comprehensive lessons that help you and your organization prepare for an unthinkable situation: an active shooter in your place of business.
The Active Shooter 101 eBook covers the following topics:
Understanding the danger of workplace violence
Why having strong workplace violence policies and plans in place are critical to protecting your employees and your organization
Making it real: Recent examples of workplace violence
The link between workplace violence/threats and active shooter situations
Creating an active shooter plan
How to train your employees realistically and effectively
How to exercise your active shooter plan, evaluate it objectively, and capture lessons learned along the way
Lessons learned from recent active shooter situations this year
Learning from the experts: an episode of our podcast where three corporate security leaders that have led through multiple active shooter situations share their lessons learned and advice for leading your company through the unthinkable
Links to free online resources to assist with your planning
Each lesson in the eBook ends with a link to an online worksheet to help you process what you have learned and capture your takeaways.
Length: 50+ pages
About the Author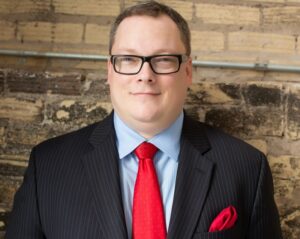 Bryan Strawser is Founder, Principal, and CEO at Bryghtpath LLC, a strategic advisory firm he founded in 2014. He has more than twenty-five years of experience in the areas of global enterprise risk management, business continuity, disaster recovery, crisis management, intelligence, and crisis communications.
He holds multiple professional certifications in physical security, crisis & emergency management, business continuity, and project management.
As a private sector leader, Bryan has led the corporate response to multiple major crisis situations, including active shooter events, natural disasters, violent crimes, major reputational incidents, and more.
Bryan holds a B.S. in Criminal Justice Administration from the University of Phoenix and a Masters in Business Administration from the University of Minnesota's Carlson School of Management. He is a graduate of the National Preparedness Leadership Initiative Executive Program at Harvard University's JFK School of Government and was a Humphrey Policy Fellow at the University of Minnesota's Humphrey School of Public Affairs during the 2016 – 2017 academic year.
Bryan currently holds appointments as a Senior Fellow at the Center for Cyber and Homeland Security at George Washington University and as a columnist for Chief Security Officer Online (CSOonline.com).