Protect your team, assets, and reputation from violent attacks
Studies show that nearly every workplace suffers from disruptive, threatening, and potentially violent behaviors. As an employer, you have a legal duty to take immediate and reasonable steps in response to threatening behavior from an individual or group that could impact your workplace. Our workplace violence consulting services allow you to quickly respond with experts from Bryghtpath and take the right steps to protect your team, assets, and reputation.
Violence is a risk for any public sector, private sector, or non-profit organization today – but it is a risk that can be mitigated and managed with the right strategies in place. Every stakeholder in your organization should be trained on how to detect, prevent, and intervene when an act of violence in the workplace is possible. When a critical incident does occur, your stakeholders need to know how to respond effectively to safeguard the lives of your team, the assets of your organization, and the organization's reputation.
It is critical that your organization has the ability, whether organic to your company or through a third party like Bryghtpath, to quickly identify red flags and take action before a violent act occurs.
As a workplace violence consultant, Bryghtpath has extensive experience in evaluating, developing, and implementing workplace violence prevention & threat management programs. We've developed and led programs for the Fortune 50, trained frontline employees through corporate executives, and served as a subject matter expert on numerous threat assessment or threat management teams. Our Chief Executive, Bryan Strawser, is a member of the Association of Threat Assessment Professionals and recently served as a member of the Technical Committee for the recent update and expansion of the ASIS Standard for Workplace Violence and Active Assailant – Prevention, Intervention, and Response.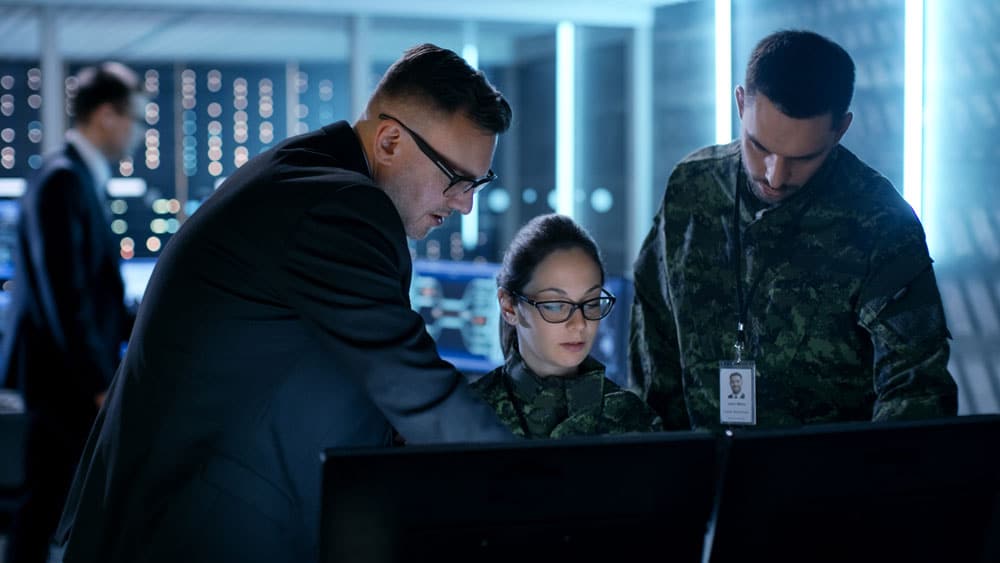 Solutions
Our workplace violence & threat management consulting solutions can be tailored to deliver results in the following areas:
Strategic reviews of current workplace violence prevention & threat management programs, policies, procedures, and processes
Policy development covering workplace violence & threat management programs
Program development for all aspects of a workplace violence prevention & threat management program, including policies & procedures, best practices, communication & awareness campaigns, program frameworks, workflows, reporting mechanisms, metrics development & communication, and more
Threat Assessment:  Review threats, troubling behavior in the workplace, or other risks to assist or augment your internal capabilities. Lead threat assessment for organizations without internal capabilities
Assistance evaluating threats of workplace violence, violent protests, targeted violence, or other threats
Development and facilitation of exercises to practice and simulate workplace violence & threat management scenarios
Post-incident review and after-action reporting following an incident or exercise to capture lessons learned and develop recommendations for improvement
Support as a Trusted Advisor to leaders, program managers, security or human resources leaders, senior executives, and Boards of Directors following an incident
Training: Train stakeholders, threat assessment team members and leaders, corporate executives, frontline managers, and others on workplace violence prevention & threat management principals, processes, policy, reporting, and response.
Communications: Expert crisis communications and awareness support before, during, and after a critical incident.
Partnerships with service providers, such as employee assistance programs, threat assessment & suicide experts, and security specialists/providers
Global Security Operations Center (GSOC) strategy, design, implementation, evaluation, & maturity.  Learn more about our GSOC offerings.
Standards:  ASIS/SHRM Workplace Violence Prevention & Active Assailant Standard
If you need immediate assistance, do not hesitate to call us at any hour or day at +1.612.235.6435.
Free Workplace Violence Prevention & Threat Management Introductory Training
Our Workplace Violence Prevention & Threat Management 101 Intro Course is intended to provide an introduction to the world of workplace violence prevention & threat management.
Our free Workplace Violence Prevention & Threat Management 101 Intro Course contains seven comprehensive lessons that will help you and your organization protect your workplace, team, customers, school, and/or students from violent threats.
This course is completely free and is delivered via e-mail over a 7-day period – one lesson each day.
Click here to learn more about our free Workplace Violence Prevention & Threat Management 101 Introductory Course.
Managing Threats Workshop
Every day, thousands of threats of violence are made in workplaces and educational institutions around the world.
And most of us – managers or educators – and even human resources & security professionals have no idea how to successfully manage those threats while confidently taking actions that protect your team, students, business, and school.
Managing a threat of violence isn't part of what we'd all think we would be doing when we started our career in business or education.
The Managing Threats Workshop by Bryghtpath is the ONLY program of its kind that…
Explains what statements and behaviors actually make a threat you should be concerned with
Provides the knowledge you need to gauge the severity of a threat – understand the risk factors – and put the right plan in place.
Gives you the tools, templates, and resources you need to guide you along the way
Leaves you with the confidence that you're putting the right plan in place to protect your business, school, team, and/or students
So if you're ready to finally understand how to effectively manage a threat while avoiding the fear, uncertainty, and overwhelm from other training, the Managing Threats Workshop is for you!
Recent Workplace Violence & Threat Management Insights
Workplace Violence Case Studies
We're proud of the work that we have done to help our clients develop, implement, and lead workplace violence prevention & threat management programs.
Learn more about our industry-specific experience or our crisis management, crisis communications, and exercise capabilities by clicking on the applicable links.
A Fortune 50 retailer, challenged with protecting their global workforce, turned to Bryghtpath to develop and implement a workplace violence prevention program to manage their risk of violence in the workplace. Read the full case study here.
A Fortune 100 corporation, concerned about recent active shooter incidents, turned to Bryghtpath to develop and exercise an active shooter plan at their global headquarters in order to better protect their employees and visitors. This effort required close coordination with multiple city, county, and federal law enforcement agencies in order to conduct a full active shooter simulation, including law enforcement, fire, and emergency medical response. Read the full case study by clicking here.
A major U.S. electric, natural gas, and nuclear energy company, seeking to elevate executive leadership's crisis response capabilities and engagement, turned to Bryghtpath to exercise both their crisis management framework and build enterprise familiarity with the complexities of an active shooter situation. Read the full case study by clicking here.
Get a copy of our full services & capabilities guide
We can help.
Let the experts at Bryghtpath put their decades of experience to work for your organization
Our team has the experience, tools, and partnerships to help your organization successfully navigate the rough waters ahead – and ensure your organization is prepared.