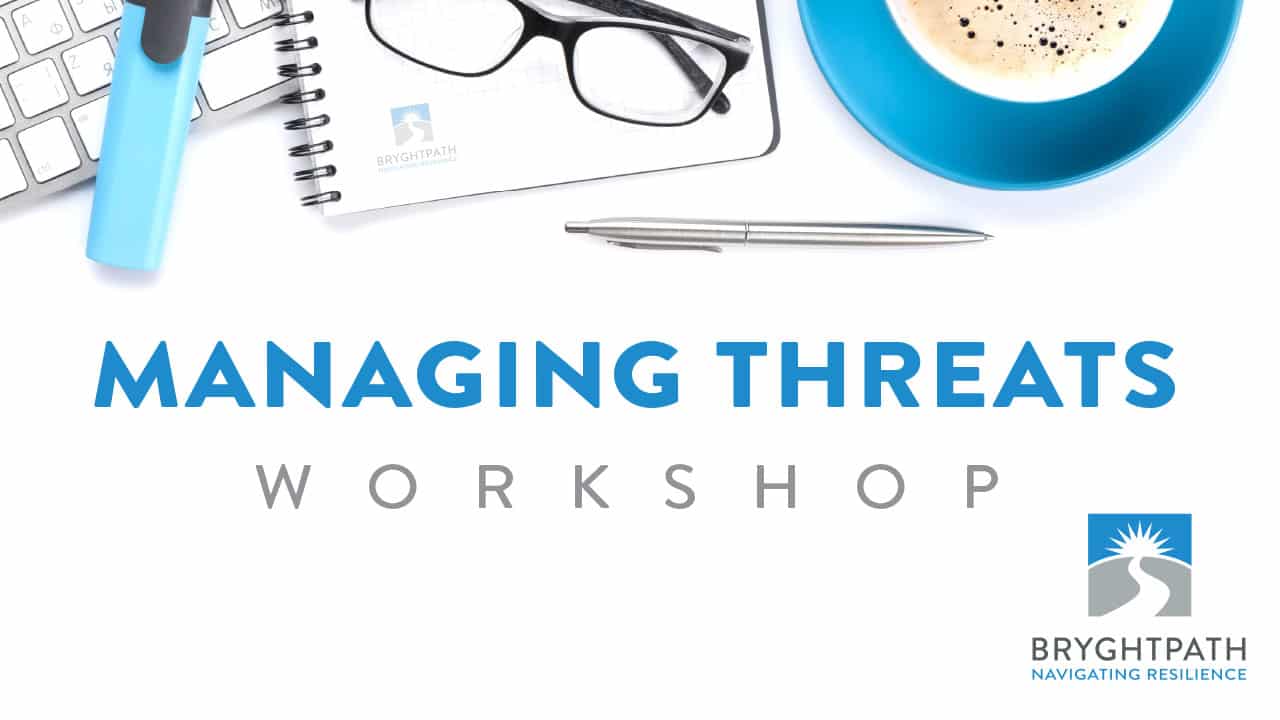 Every day, thousands of threats of violence are made in workplaces and educational institutions around the world.
And most of us – managers or educators – and even human resources & security professionals have no idea how to successfully manage those threats while confidently taking actions that protect your team, students, business, and school.
Managing a threat of violence isn't part of what we'd all think we would be doing when we started our career in business or education.
The Managing Threats Workshop by Bryghtpath is the ONLY program of its kind that…
Explains what statements and behaviors actually make a threat you should be concerned with
Provides the knowledge you need to gauge the severity of a threat – understand the risk factors – and put the right plan in place.
Gives you the tools, templates, and resources you need to guide you along the way
Leaves you with the confidence that you're putting the right plan in place to protect your business, school, team, and/or students
So if you're ready to finally understand how to effectively manage a threat while avoiding the fear, uncertainty, and overwhelm from other training, the Managing Threats Workshop is for you!
Overview Video of our Managing Threats Workshop
What's in the Managing Threats Workshop?
Here's what's inside the Managing Threats Workshop:
4 Modules containing 12 lessons and more than 154 minutes of video training
Module 1:  What's a threat?

Defining a threat
What is and is not a threat?
Real-world examples of threats?

Module 2:  Initial Threat Triage & Escalation

Evaluating the threat
Gauging a Threat's Severity
Understanding Threat Risk Factors

Module 3:  Building & Managing a Threat Management Plan

Building a Threat Management Plan
Unique Planning Considerations
Monitoring a Threat

Module 4:  Course Wrap-up and Next Steps

Wrapping up the course
Our recommendations to enhance your program
Where to go to learn more about workplace violence prevention & threat management
Want to learn more before buying? Attend our FREE Masterclass: Four Steps to Successfully Managing Threats of Violence in your Business or School
In this 45-minute FREE Masterclass, Bryan Strawser, Principal & Chief Executive at Bryghtpath LLC, will share his experiences of almost three decades of managing threats in four easy-to-understand and implement steps.
You'll leave feeling more confident about managing threats of violence in your business or school.