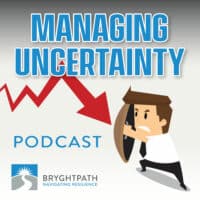 Have you brought your crisis management team together since the collapse of Silicon Valley Bank? You may think that the collapse doesn't affect you, but take a moment to consider who and what you depend on.
You may find that your answer changes or you might feel uncertain about the situation.
In this episode, Principal and Chief Executive Bryan Strawser and Senior Consultant Bray Wheeler discuss what you should think about as a leader during this time and how you can better financially prepare for a crisis.