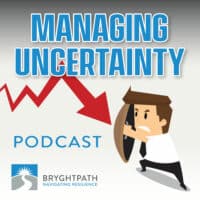 What does it take to navigate the constantly changing business landscape? This week, we explore McKinsey's new report, Getting a Read on the State of Organizations, and uncover valuable insights into the challenges businesses face in adapting to these shifts.
We discuss the balance between speed and resilience, the rise of the hybrid workplace, building capabilities, and the crucial role of leadership.
Join us as we share the experience of a CFO from one of our clients, who reveals how COVID made their organization more agile and financially stronger. We also spotlight GitLab's success story as a fully remote company and how this model has changed their talent equation.
Discover the implications of these shifts for business continuity, crisis management professionals, and why resilience is essential in this new era.
Don't miss out on these valuable insights; read the full report for even more information!