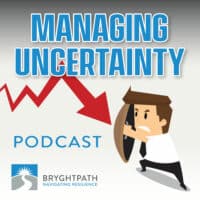 Unlock the secrets of navigating high-pressure situations and master the art of crisis management with our latest episode. You're on a journey to discover predictable patterns that emerge during a crisis, providing you with the tools to stay one step ahead when the going gets tough.
We'll unpack the stages of a crisis, from the initial shock of news breaking, the scramble that ensues, reaching the peak of the crisis, and dealing with the aftermath.
We'll tackle maintaining crystal-clear communication, managing misinformation, and striking a crucial balance.
By the end of our deep dive, you'll understand the importance of preparedness, vigilance, and maintaining open communication channels.
Plus, we'll give you a sneak peek into our comprehensive crisis playbook – a set of strategies, processes, and templates to help you navigate any crisis like a pro.