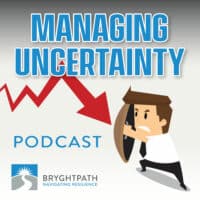 Prepare to unlock the true potential of your crisis management team as we delve into the often underestimated importance of regular utilization in episode 212 of the Managing Uncertainty podcast.
In our discussion, we expose the common misconception that crisis management teams are only necessary during an actual crisis. We'll shed light on the importance of regular meetings and exercises, aiming to foster collaboration and a deeper understanding of roles and responsibilities.
We'll also explore why your team needs to be involved regardless of the scale of the event, and how even small disruptions can be learning opportunities.
So tune in, and let's journey together in discovering the true power of an optimally used crisis management team.