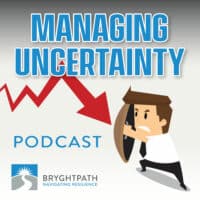 In Episode #196, we discuss the alarming growth of ransomware and its impact on businesses and governments. Listen in as we share insights from the SleuthCon Cyber Crime Conference, where experts from Chainalysis revealed that cybercriminal gangs are on pace to surpass their record-setting earnings from 2021. We also touch on the White House's potential consideration of a ransom payment ban and discuss the factors driving this uptick in ransomware attacks.
Additionally, we share our experience running a ransomware cyber extortion exercise at the Secure360 conference, emphasizing the importance of a holistic approach to crisis management. As resilience professionals, we must work closely with our information security, cybersecurity, and physical security partners to create effective and integrated crisis management plans.
Join us as we explore the challenges and opportunities in creating a cohesive incident management framework for organizations in the face of rising cyber threats.