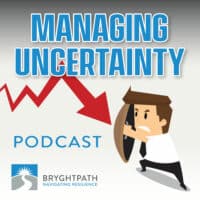 On this special Memorial Day episode, we honor the sacrifices made by our brave men and women in the armed forces by sharing some of the most inspiring and heroic stories of American service members who have been posthumously awarded for their incredible acts of bravery and selflessness. You won't want to miss these powerful stories of soldiers like Brigadier General Frederick Castle, Lieutenant Alonzo H Cushing, Lieutenant Vincent R Capodanno, Sergeant First Class Randy Shughart, and Captain Ben Salomon.
As we remember and honor those who have given their lives for our country, let us never forget their courage and the lasting impact of their actions. Join me in paying tribute to these heroes and reflecting on the profound impact of their service. From the Civil War to World War II and beyond, their extraordinary acts serve as a powerful reminder of the meaning of Memorial Day and the price of freedom.
Listen in as we commemorate these legendary figures and the sacrifices they made for the love of their country.